March 11, 2008 @ 7:43 pm | Filed under: Art, Photos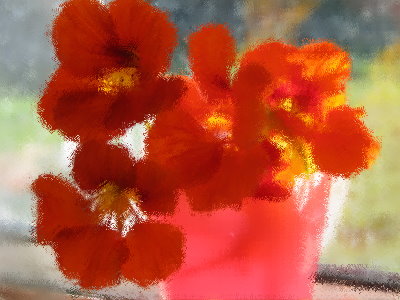 Remember how y'all thought my water-spotted windows gave the nasturtiums photo a nice impressionist look?
Alli took it to the next level. I admit it: I would seriously hang this on my wall. Oh my goodness. She did a Van Gogh version too, and I'm totally torn.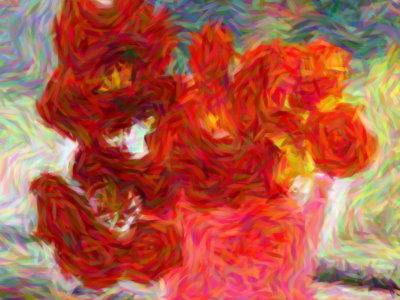 I'll never look at a dirty window the same way again.