December 28, 2008 @ 9:37 am | Filed under: Sewing and Handwork
Just please, please don't look too closely. My stitching is deplorable. I really cannot manage to sew a straight seam to save my life. Scott says he likes to listen to me sew because of the inanities that come out of my mouth while I bungle the job… "Son of a b…utternut squash!"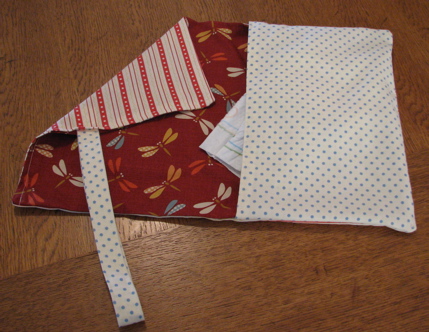 Anyway, here's my little diaper case, and yes, I am inordinately proud. It holds a couple of diapers and a travel wipes container.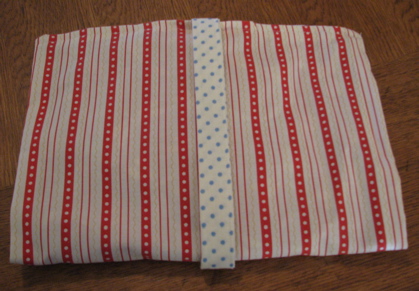 I followed this pattern at Blessed Roots. I don't know how to use my machine's buttonholer, so I made the little strap instead. And I left off the wristlet strap.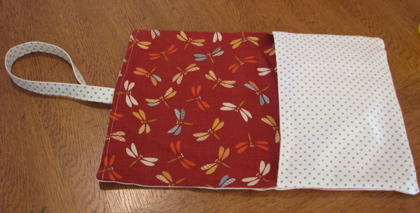 This was the practice model. I'm itching to try again with some beeyooteeful scrap fabric sent to me by a most indulgent and kindhearted chum. I think I'll make the top flap smaller this time. The pattern allows a flap big enough that the diaper case could, in theory, double as a changing pad, but that would only work while baby is very small. I'd rather use a blanket.