March 22, 2009 @ 6:51 am | Filed under:
Twitter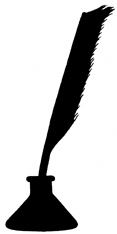 3/9
• Beanie and Rilla march into the room hand in hand. "We're going on a long and perilous journey to seek a nice monster who'll growl at us."
3/10
• Today's readaloud interrupted by 1 leaky diaper, 2 bouts of spit-up, 2 toddler squabbles, 1 desperate need for snack, 1 agonizing tiny bruise.
• Beanie: "Mom, when you read to us while we're eating, it makes this cheese taste better."
• Wow is my house looking lived in today.
• My preschoolers are fighting over which one of them owns the living-room rug.
• When I was cleaning up the other day, it was a really really bad idea to stick that toy lizard in a drawer. Just lost 10 years off my life.
3/12
• Rose is learning the "Morning" song from Peer Gynt on piano. My house sounds like a Looney Tunes soundtrack today.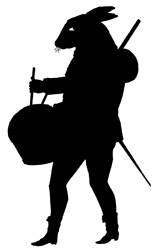 • Rilla just asked if she could watch her favorite movie, "Peter Man."
• Around the house today: felting wool, playing neopets, banging on tambourine "drum," reading Living Long Ago, prepping for Shakespeare Club.
3/14
• Rilla makes a discovery: "Mommy! The baby and I, we both can wrinkle our nose!"
• I wish I were as efficient at everything else as I am at making milk.
3/15
• Rilla extols the virtues of her big sister: "She tied me and she buttoned me and she put my hands in my pockets."
3/16
• Well. That flat tire wasn't on the agenda for today. Hello, monkey wrench!
• Sometimes my hearing impaired son misses important parts of the sentence. Me: "Don't poke the baby, honey." Him: "I AM poking him!"
3/17
• Overheard: "It's St. Patrick's Day! I'M GOING TO FACE-PAINT."
• Overheard: "I bonked his head!" "Why did you bonk his head?" "Because he bonked mine back."
• Dear Bugs: The more legs you have, the less I like you.
• My vote for Man of the Year: My brother-in-law, who uses bags of chocolates as packing material in packages he sends us.
• Overheard: "I'm NOT wretched!"
• Overheard: "Mmm, dat baby bird was DELICIOUS!"
• Don't you hate it when you eat the last cookie without realizing it WAS the last cookie? I need closure.

3/18
• The 2yo "reads" to me: "Squander was a big monster dat lived in a dark cave."
• Just finished my first foundation-pieced quilt block. Am downright giddy!
3/19

• I said to the baby, "May I eat you all up?" Rilla said, "Mommy, no! He don't taste good!" (One wonders how she knows…)
3/20

• You know a book's a hit when a kid is crushed to realize it's a library copy, as Beanie was today re The House in the Night by @susan_marie.