Convention center.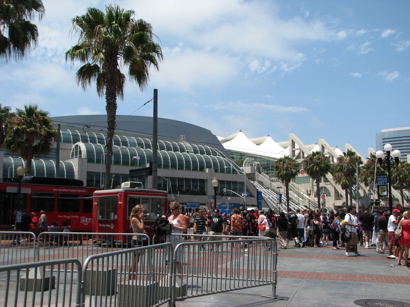 Crowd.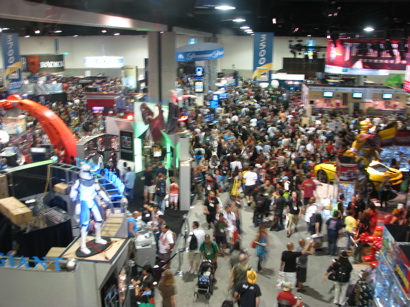 Color.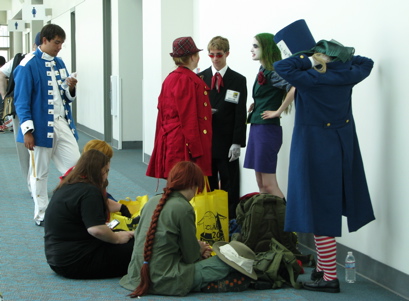 Zombie.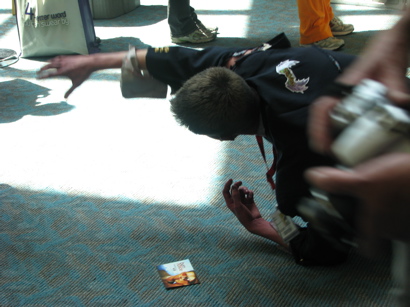 Panel: Wonder Women—Female Power Icons in Pop Culture.
"They say there aren't enough good roles for women. That's because Eliza Dushku is playing them all." (On Dollhouse.)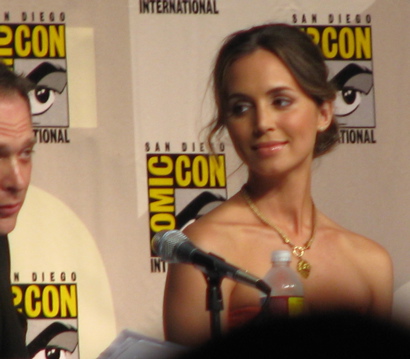 Sigourney Weaver: "Ripley could take Clint Eastwood in a fight."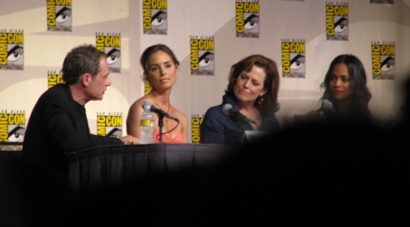 Will Juliet return to LOST this season? Says Elizabeth Mitchell: "That depends on whether or not Jack's plan worked."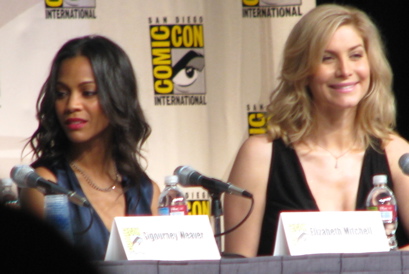 Zoë Saldana (Avatar, Star Trek) on women in action roles: "We fight against a room full of men over why we can't wear pants for all the running, the fighting…They think I can do it in a skirt and Gucci boots."
Missed the end of the panel because the baby, who'd been an angel up to that point, had had enough. Had strategically placed myself on an aisle seat next to an exit just in case I needed to slip out. Slipped out. Headed down to the mad crush of the main hall and found—our favorite superhero of all.