Last Monday we drove ninety miles east to the Desert View Tower. I'd been meaning to take the kids there for months. Amazing view and irresistible climbing-rocks, that's what everyone says about the place.
We'll have to take their word for it.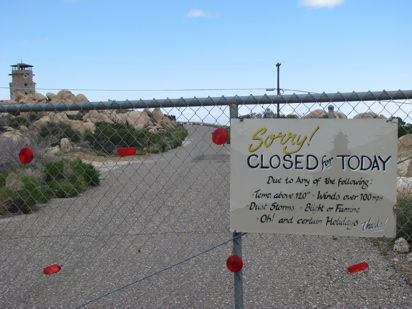 Jane and I thought the sign alone—"blight or famine"?—made the trip worthwhile, but some members of the back seat brigade opined otherwise.
We all loved seeing the wind farm, though.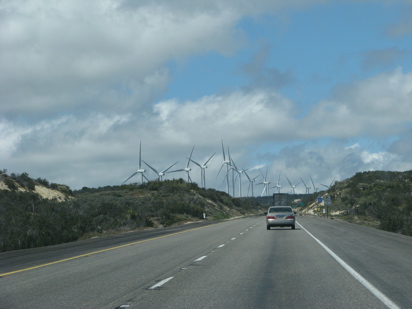 A ballet of giants: breathtaking.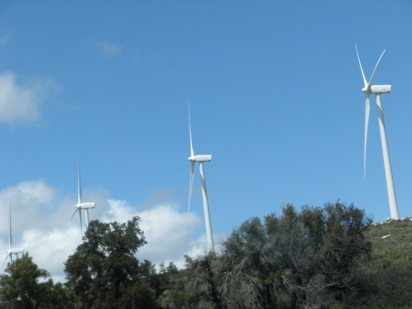 The desert was spread with a threadbare quilt of tiny yellow flowers. Any of you know what these are called?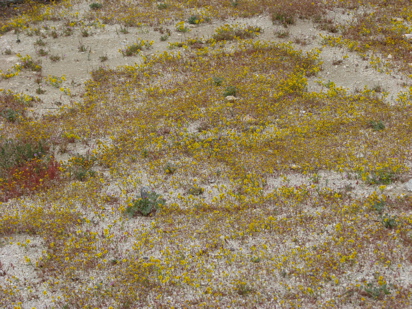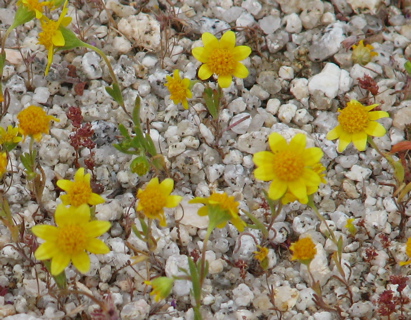 And as long as I'm asking for IDs, how about this skipper I spotted in the backyard? Anyone? Bueller?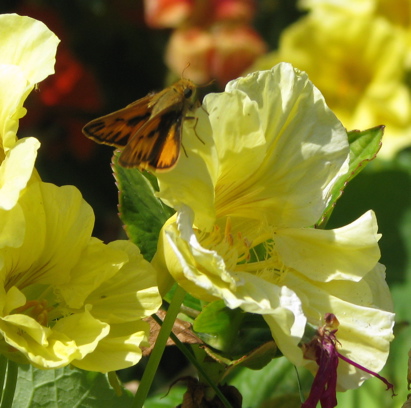 Not a great picture, so I don't know if you can see the markings well enough to identify it. Can you see what a curious at-rest position its wings have? The top wings are perpendicular to the bottom wings. I've never seen that before.
Jane and I had had hopes of finding new-to-us butterflies in the desert, but sometimes you have to rely on your own backyard.
Photos by Jane, except the butterfly.