October 7, 2010 @ 6:41 am | Filed under:
Books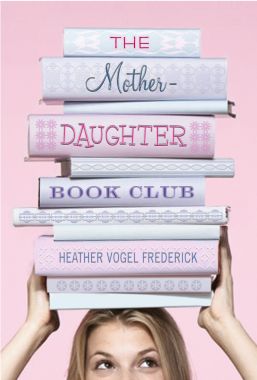 Heather Vogel Frederick, author of the Mother-Daughter Book Club series, will be appearing at the Red Balloon Bookshop in Saint Paul to sign copies of her new book, Pies and Prejudice.
"Right before the start of freshman year, Emma moves unexpectedly to England with her family. Her book club friends are stunned. Thanks to video-conferencing, the resourceful girls keep the club alive, and choose Jane Austen's Pride and Prejudice as their next book. While reading Austen, the girls deal with exciting and not-so-exciting developments in their daily lives. When the girls try to bring Emma home by starting a bake sale, a thriving business is born: Pies and Prejudice. The plan they cook up, however, falls short, and they wonder whether the book club will ever be together again. With facts about Jane Austen and quotes at the beginning of the chapters to help draw parallels between significant characters in Pies and Prejudice and those in Pride and Prejudice, Pies and Prejudice is a fitting introduction to the literature of Jane Austen."
7pm on October 11th. Visit this site for all the details and spread the word to your Twin Cities friends. I wish I could go! Besides being a terrific writer and Austen enthusiast, Heather Vogel Frederick happens to be as big a Betsy-Tacy fangirl as I am…in the words of the esteemed Kathy Baxter, "she knows what color apple blossoms are!"
I'll be making a Minnesota trip myself in a couple of weeks for Kidlit Con 2010. I wish the timing had been just a little different—I would have loved to be in Mankato for the Betsy-Tacy Society's Carney/Winona/Emily book launch party next week, and I'd have loved to visit the Red Balloon to meet Heather! Go ahead, make me jealous!
Comments
Book Club Girl says:

I so wish I could go too!

Haley says:

We love the Red Balloon! They have wonderful weekly storytimes that we try to attend as often as we can and they also frequently have authors come to visit. I'll have to put this one on the calendar!

Shayla says:

I came here to read a bit about the Martha books since it's been so long since I read them, and saw this post! Heather Vogel Frederick is an awesome author and a friend of my aunt, so it's cool to see her mentioned on the page of another favorite author!