December 27, 2010 @ 12:32 pm | Filed under:
Books
As I mentioned to Penny in the comments, I've decided to give myself To Be Read-pile amnesty. All prior lists and reading projects are hereby officially scrapped, and I'll read what comes to hand.
Which is not to say I'm actually getting rid of the various long strings of enticing titles I have accumulated here and on Delicious, Listography, Google Reader, and in notebooks all over the house. Heaven forbid. I'm just erasing my mental "I need to read such-and-such" recordings and starting from scratch.
(And mixing cliches, apparently. What do you want, it's a vacation day for my brain.)
Clean slate applies to the blog, too, come to think of it. My backlog of posts, all those half-finished drafts: I'll finish 'em when I finish 'em, if ever. New Year, fresh start.
Scott gave me two new Fred Chappell books for Christmas.
xxxxxx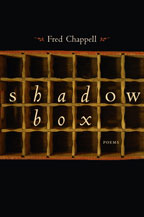 xxxx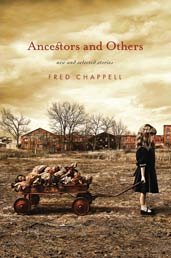 It was a very good Christmas. 🙂