June 5, 2011 @ 3:32 pm | Filed under:
Photos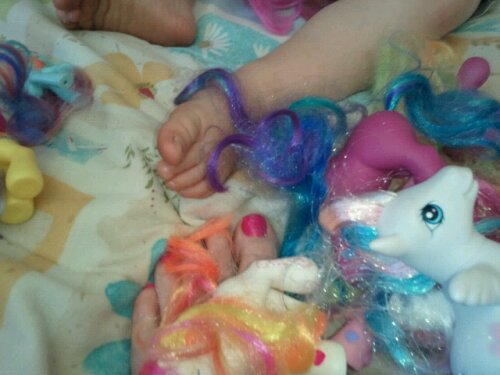 Comments
Mary G says:

you are SUCH a cool mom!

Emily D. says:

Man, My Little Ponies. Bringing back my childhood. 🙂

yvonne says:

My 7 yo is a HUGE fan of My Little Pony. She likes them SOOO much that the other kids can't resist joining in the fun. (Even the 11 yo)

tanita says:

Babies have such cute toes.
And how well does the MLP manes match the pedicure! Well played!