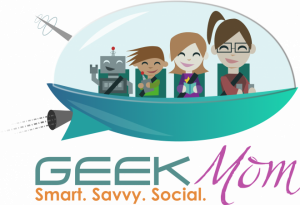 Now I am also a GeekMom.
I'm delighted to say I've been invited to contribute to one of my favorite spots on the web. (I'm sure that bonnet photo had nothing to do with it.)
I'll be sharing my San Diego Comic-Con experience over there in July. Here's my first post, in which I contemplate the fact that the con is less than two months away.
If you have any thoughts about what kind of Comic-Con coverage you would enjoy seeing, I'd love it if you'd leave me a comment over there!