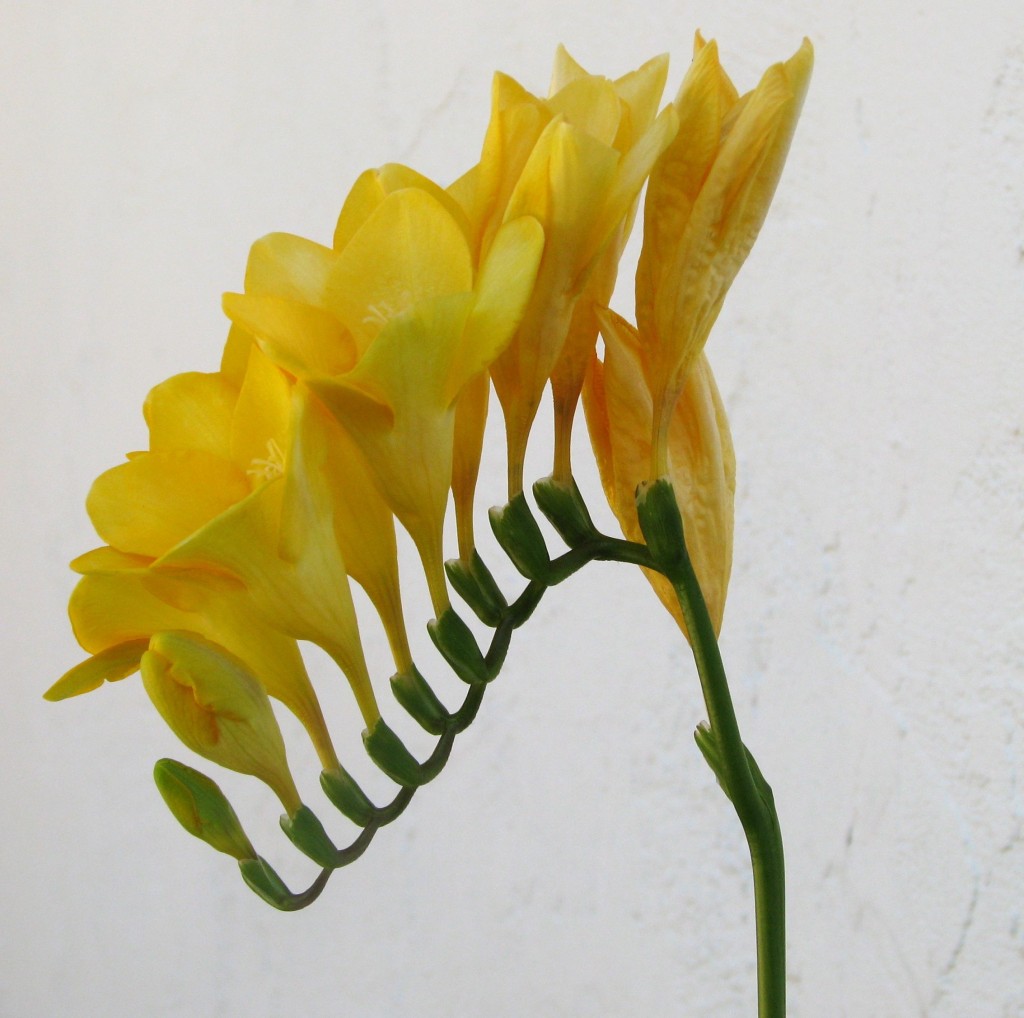 While we were away, cold rains pounded San Diego, stranding my parents inside with the kids and washing away most of our carrot seedlings. The radishes and lettuces survived the floods and are looking sprightlier than ever. The blueberries dropped a lot of blossoms but I think we'll get a few berries, at least. The flowers are lusher than ever, fresh-faced now that I've picked off the spent, rain-battered blossoms.
We miss our bird feeder. Last summer, it attracted rats, so we emptied it. I'm aching to try again. When we moved from New York to Virginia in the winter of 2002, the very first box I unpacked was the one marked BIRD FEEDERS. True story. In our Long Island backyard, we had downy woodpeckers, nuthatches, and titmice at the feeders every day. I can still feel the cold glass of the sliding door that tiny Jane and I use to lean against as we watched our birds. In Virginia, we had cardinals, juncoes, and my favorite, the wee chickadees. A pair of bluebirds nested in a box under our deck, right outside my office window. I wrote Across the Puddingstone Dam between bouts of peeking at those bluebirds from between the blinds.
In this yard, we mostly only see sparrows and finches, and the imperious crows. There's a lone phoebe, junco-gray and tufted like a cardinal, who perches on the fence, watching warily as I putter in the garden. There are the hummingbirds, of course, flashing low overhead like little green comets, perching on the slender branches of the cape honeysuckle. They adore those trumpety orange flowers, as do the bees. I haven't seen the scrub jay in a while. All last summer he called outside our bedroom window at a minute past sunrise every morning. The kids named him Peanut, after his favorite food.
I just googled my own blog to see when I've posted about the flock of parrots in years past. January and February is when they swirl through our neighborhood, it seems. But I don't think I've heard them this year! Any other San Diegans know the whereabouts of those rowdy green squawkers right now?