March 31, 2012 @ 8:54 am | Filed under:
Books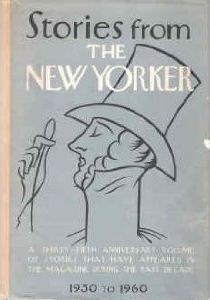 Katharine S. White to Elizabeth Lawrence, March 17, 1960:
Next, I had to wind up a huge job I've been working on for six months—The New Yorker stories—1950-1960….The book will be out next fall but it still is not quite settled as to contents, order of stories etc. etc. It is a compromise selection, to suit the taste of five editors. I merely headed up the chore, but Bill Shawn of course has the final word. Most of what we have together is, I think, first rate writing but the trouble is that in the last decade our fiction writers use only "I" and their favorite themes are death, childhood, or the past. It was a jigsaw puzzle to fit it together. The South and Ireland are also in the ascendancy. I love the South but not Ireland (I confess) and I would gladly have cut out a couple of Irish stories but was voted down. My feelings do not apply to Frank O'Connor.
(Yet another quote from Two Gardeners: A Friendship in Letters, edited by Emily Herring Wilson. I'm only halfway through, so I expect there will be more.)
Related:
Two Gardeners: A Rabbit Trail
"I have had to give up writing to my close friends"
Comments
Jeanne says:

Do you remember what Jerry and his sister say about books that use 'I' in Ginger Pye? Chuckle.

emily herring wilson says:

I love your rabbit trail.
More, more.
Emily