May 17, 2012 @ 4:54 pm | Filed under:
Books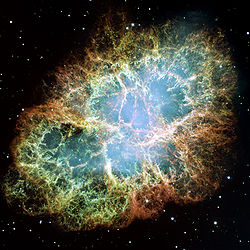 It's that episode of Little Einsteins where they're wending their way toward the Crab Nebula. Rilla is apprehensive. "Mommy," she whispers. "Can you look it up? The real one."
I google obligingly. She ponders the images with troubled eyes.
"What…what harm does it do?"
Scott hastily explains. Stars, light, not a monster. Not a Giant Thing with Pincers lurking in outer space.
It's always the preschool shows that scare the pants off you.