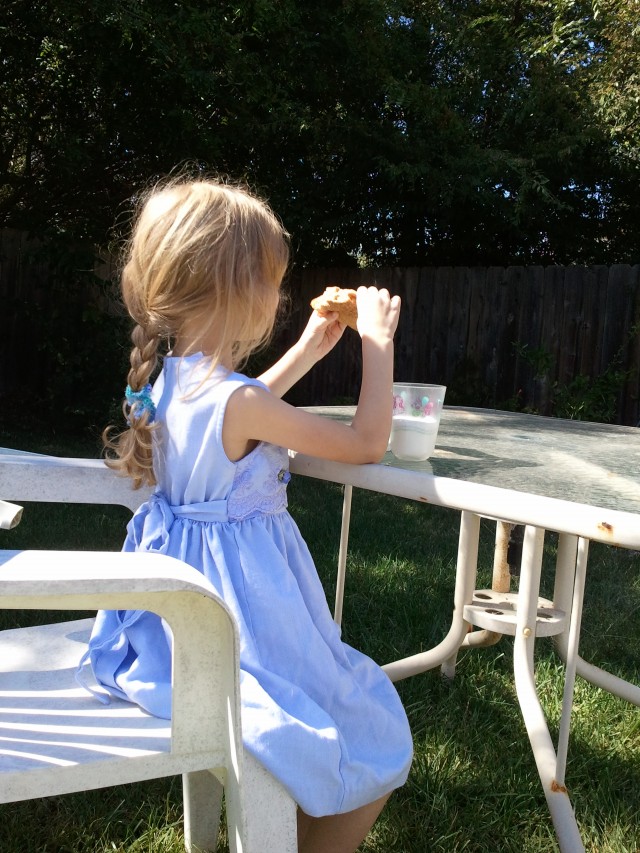 Looking at this serene child enjoying her lunch while gazing upon the butterfly garden, you'd hardly believe she's the same creature who made herself a hunting license last night—that is, a license for hunting her baby brother.
"BE VAR VAR QIYT IM HONTEN [HUCK]."
At the bottom, next to her signature, a blank marked "GOV" (for governor?), which she very nearly got her Daddy to sign. Fortunately, he read the block print. And saw the Nerf gun behind her back, and the bloodlust in her eye.