October 28, 2012 @ 1:27 pm | Filed under:
Gardening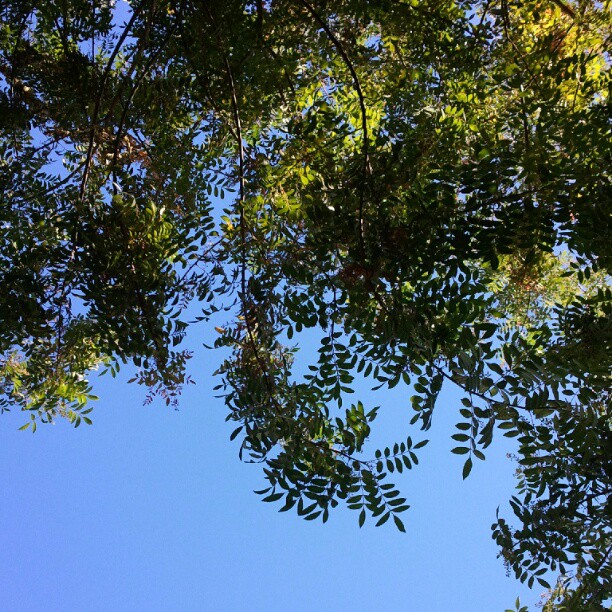 Trying to work this afternoon, but it's hard not to stay glued to the hurricane feeds. Hope you weather it well, all my East Coast friends…
Rilla and I did a lot of garden work this week: cleared bermuda grass out of the butterfly garden, planted some freesia bulbs I'd forgotten about. We have our sunflower seeds ready to sow, maybe this evening. Oh, and it's pansy weather…almost. Midday sun still a bit harsh.
Time to start thinking of sowing our winter greens. The seasons are upside-down here; six years and I'm still not used to it.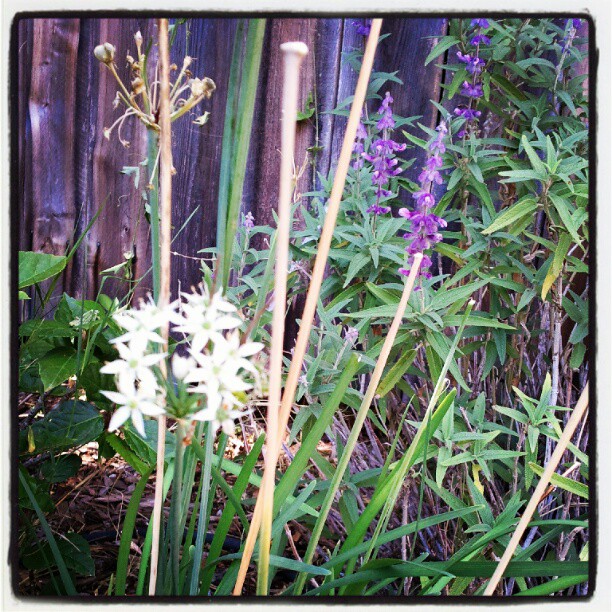 In bloom: Mexican bush sage (salvia leucantha), cleome (one last floweret left), geraniums (always), gazania, red salvia, blue plumbago, lantana, milkweed, lavender, and chrysanthemums—pink and white. Oh, and the cape honeysuckle, beloved of hummingbirds. And sweet alyssum everywhere.
The nasturtiums are starting to reappear: leaves only, no buds yet, but they move fast.
Lots of roses around the neighborhood; a single giant flower on ours.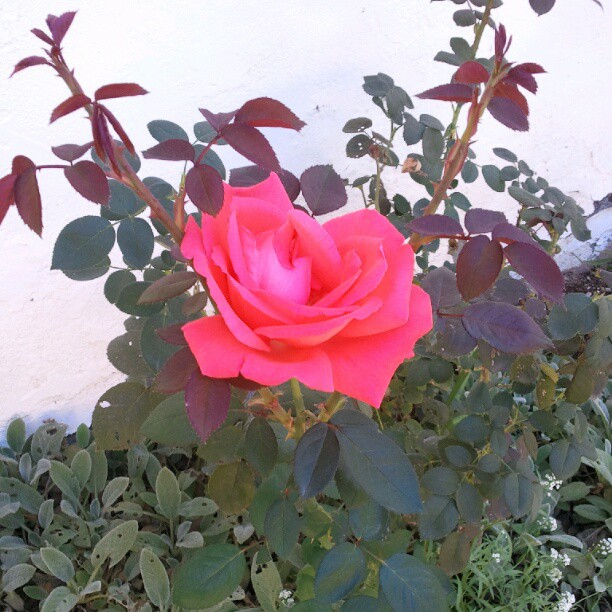 Something is eating up the lamb's-ear.
Our big nature sighting of the week was a gulf fritillary caterpillar on the passionflower vine! We had to rush off to dance class, though, and he was gone when we returned. Big guy, probably pupating by now.
Alarming photos starting to roll in from New Jersey. Stay safe, friends…