November 1, 2012 @ 2:51 pm | Filed under:
Food
Crackers.
Cold cuts.
Kitchen scissors.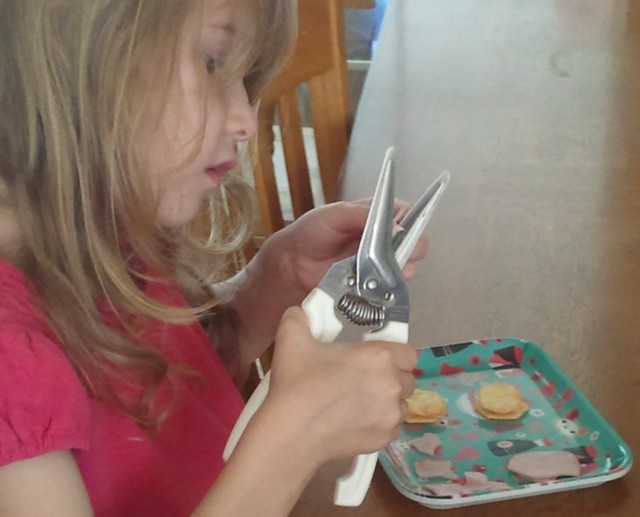 The End.
Comments
tanita says:

Ahhh, the days of origami cold cuts. I remember them well…

Von says:

A carrot and a peeler works pretty darn well, too. 🙂

Mrs. Mordecai says:

I guess I'd better try that with my own six-year-old! I'm pretty sure it would be a hit.