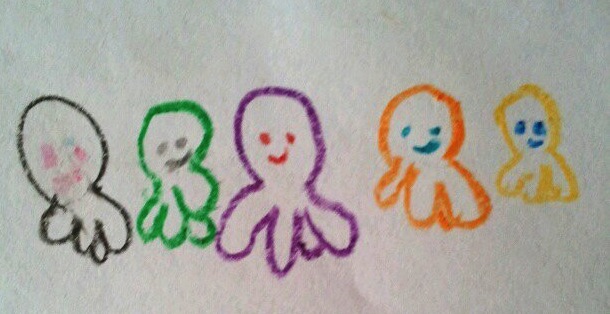 Books we read today:
Caps For Sale
The Baker's Dozen: A Saint Nicholas Tale
The Donkey's Dream
***
Last piano class before Bean & Rose's Christmas recital. Lot of Deck the Halls and Carol of the Bells going on around here.
***
• Loved this Mother Bird post on making oak gall ink.
• What happens to your data (and your domains) when you die?
• I mentioned this on Facebook and at GeekMom, but in case you missed it: Amazon's got some good stuff for $1.99 on Kindle this month. Howl's Moving Castle, the first Series of Unfortunate Events book, and Dava Sobel's excellent Longitude: The True Story of a Lone Genius Who Solved the Greatest Scientific Problem of His Time, among others. We already own all of those in print, but—two bucks!