February 21, 2013 @ 7:44 pm | Filed under: Poetry

For Poetry Friday, two of the poems from Rilla's poem house. The Dickinson is hanging on the wall now, as she requested, and she has plans for the Sandburg piece, which she says is her very favorite, tomorrow.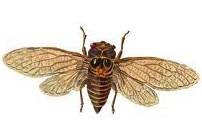 It's All I Have to Bring Today
by Emily Dickinson
It's all I have to bring today—
This, and my heart beside—
This, and my heart, and all the fields—
And all the meadows wide—
Be sure you count—should I forget
Some one the sum could tell—
This, and my heart, and all the Bees
Which in the Clover dwell.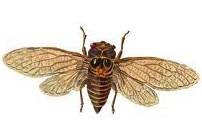 Between Two Hills
by Carl Sandburg
Between two hills
The old town stands.
The houses loom
And the roofs and trees
And the dusk and the dark,
The damp and the dew
Are there.
The prayers are said
And the people rest
For sleep is there
And the touch of dreams
Is over all.
This week's Poetry Friday host is Sheri Doyle.