Gonna try, at least.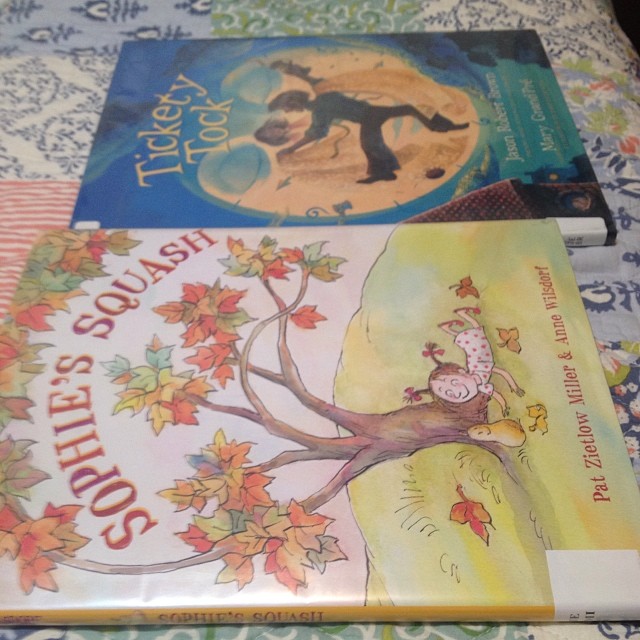 Failed utterly last year at keeping up my Rillabooks log. Of course, it's really a Rilla-and-Huck-and-sometimes-Wonderboy log, which makes the keeping-up all the harder.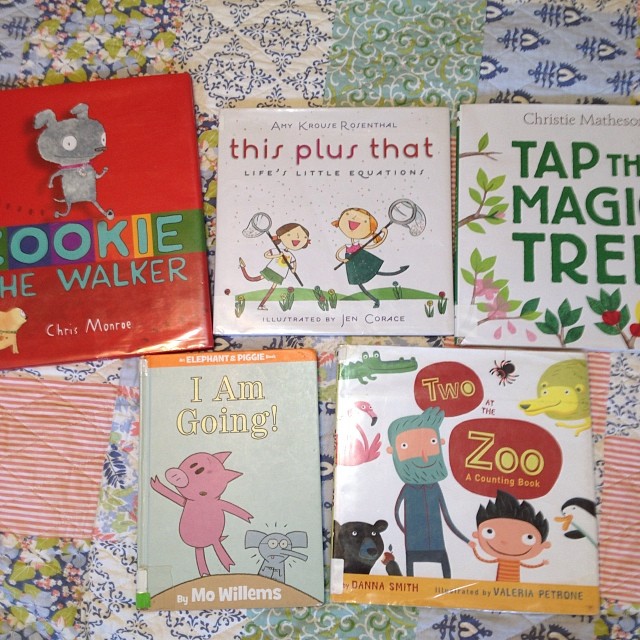 My strategy this year is to snap a picture each day after we've finished reading.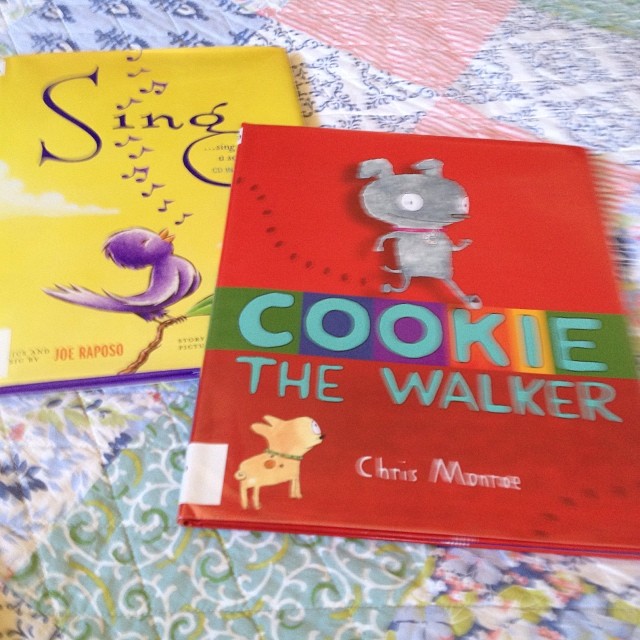 One thing I like about this method is that I can track frequently requested rereads alongside newer books. It's been fun to see a book appearing two or three days in a row as it moves into the Favorites position and then is eventually superceded by a new charmer.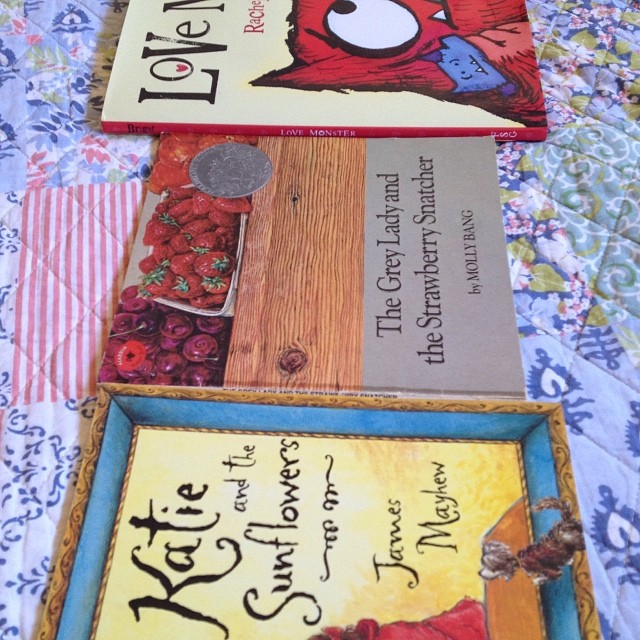 I'm posting the pics on Instagram, when I remember, tagged "today's #readalouds."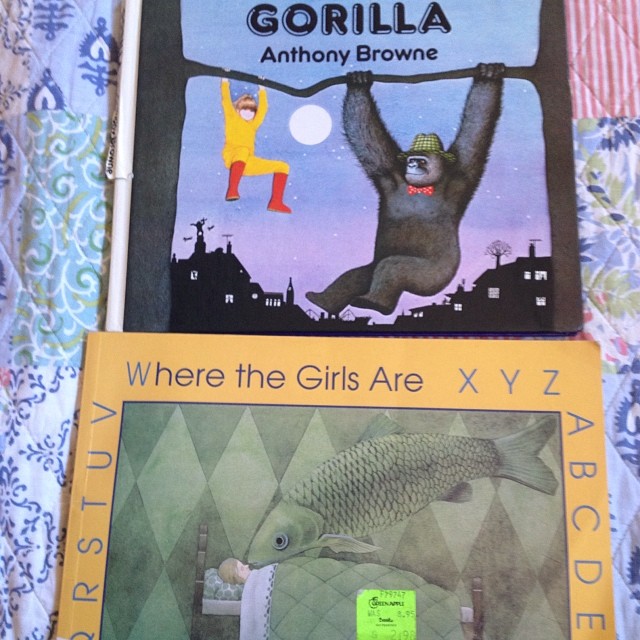 A few remarks:
Cookie the Walker. They love this book. If I'd thought of the photo idea sooner, it would have appeared in about ten in a row. I'll be honest: I wouldn't have expected it to spark such an obsession—but it's on its way to Scoopy the Steam Shovel territory, if you know what I mean. Twice now I've taken it back to the library, but the librarians keep shelving all my returns on the display rack, so every other time we go, Huck grabs it again.
But oh you guys, if you haven't checked out Sophie's Squash yet, do. It was one of our Cybils finalists—the whole darn judging panel was crazy about it. It's delightful. Sophie adopts a butternut squash as her baby and best friend, and, well, to say people in my house can relate to that notion is an understatement.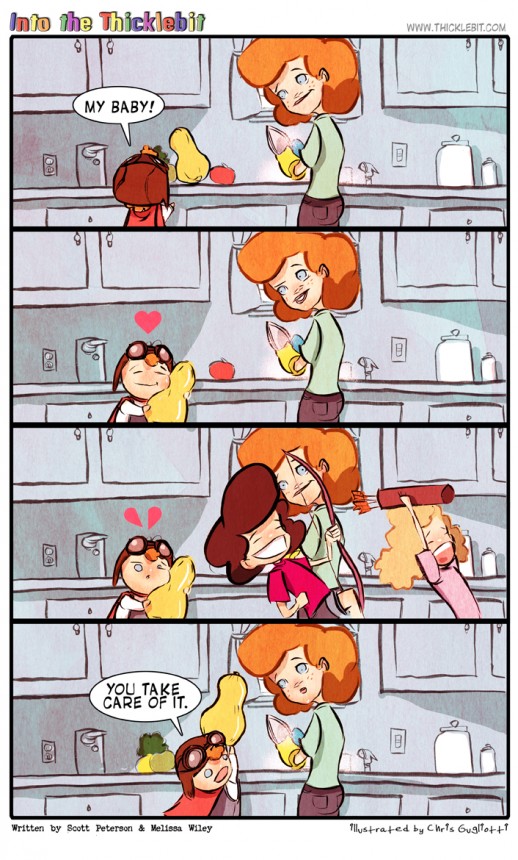 (Sophie's a more devoted companion than my guy was.) 😉