I think I mentioned before that I'm trying to take a picture of all our readalouds—an easier way to record the books than writing them down.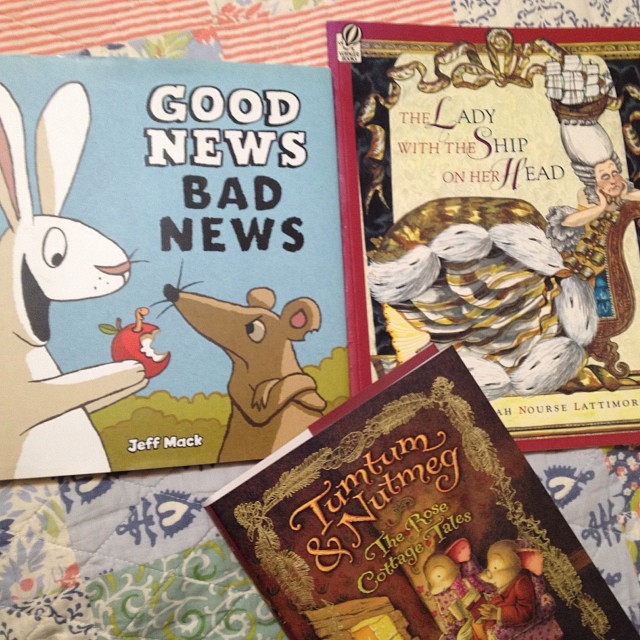 These are a few of our recent lineups. All out of order, but the dates don't matter, do they?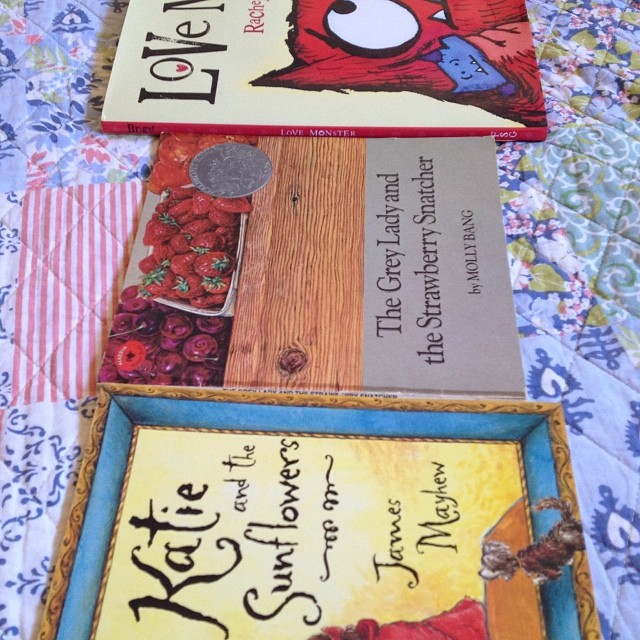 Rilla is so in love with the Post-Impressionists right now. I kept saying, We need to go to the library to get the Katie books, and then a bunch of things slid off a shelf and there was this one right on top. I'd forgotten we owned a copy!
The Grey Lady and the Strawberry Snatcher fills me with all kinds of warm, wistful feelings. One of my first-ever purchases from Chinaberry, I believe, way back in the day. How many hundreds of times have I pored over its pictures with a wonder-eyed little one?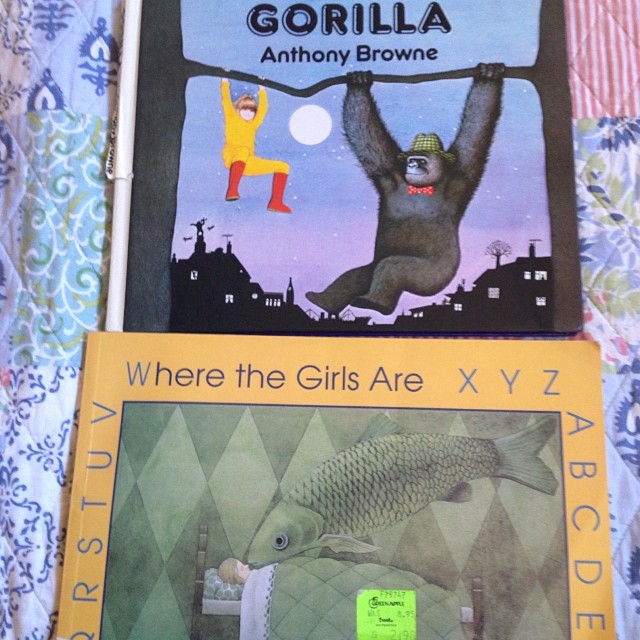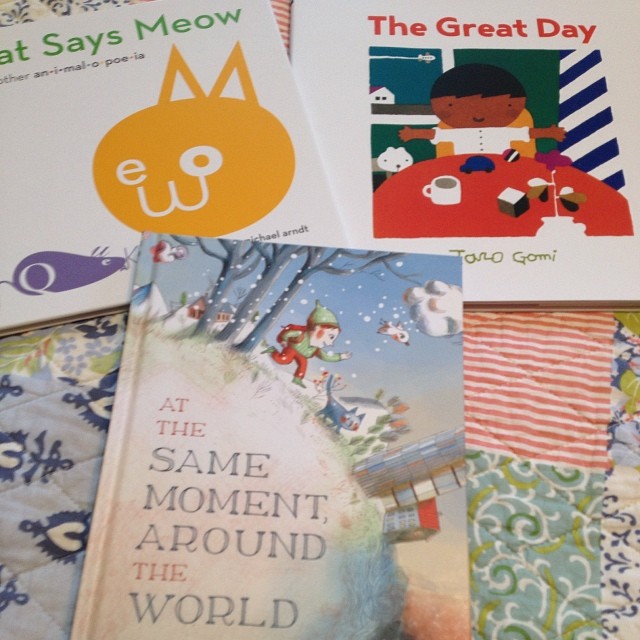 Okay, this one—a stunner. At the Same Moment, Around the World. Just what it sounds like: one moment in time, chronicled time zone by time zone, country by country, in beautiful illustrations full of cheer and heart, and rich in visual detail. We're in love. (It doesn't come out until March; this is a review copy.)
Cat Says Meow is charming, too, a bit of typographical fun that tickled Rilla's funnybone especially.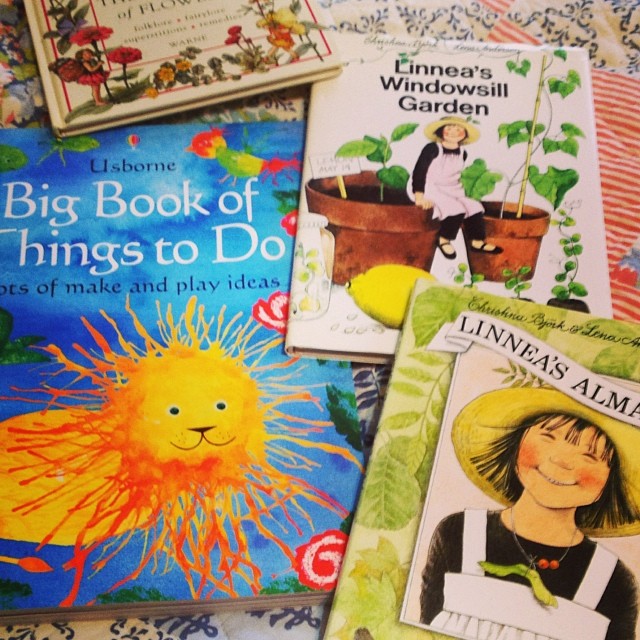 Linnea is another one that carries me back to earlier days—in this case, before I even had children. I bought my copy of Windowsill Garden with my employee discount at the children's bookstore where I worked during grad school. I grew millions of houseplants in those days, and Linnea was a girl after my own heart.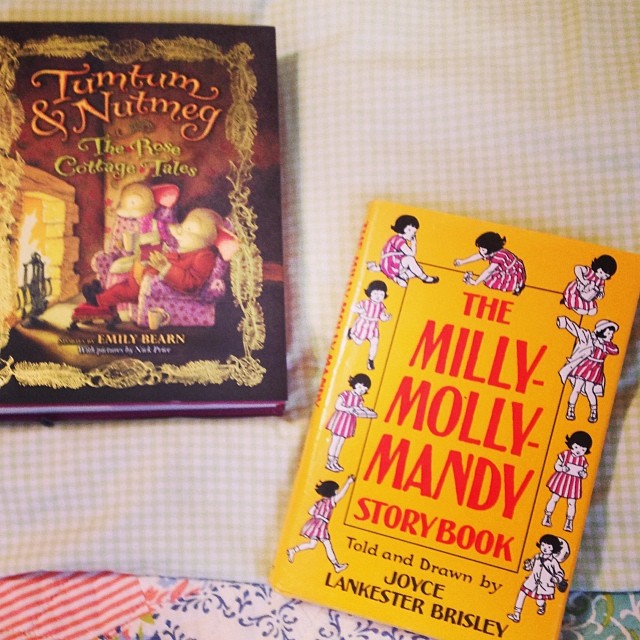 And these two, oh how beloved. Rilla and I read a chapter of each, every day (or nearly so). She was skeptical about Milly-Molly-Mandy at first—the cover didn't do much for her—but I started reading the first chapter and as I suspected, she was swept right up by the magic of MMM holding all those separate errands in her head. And then chapter two, when Milly-Molly-Mandy has to decide how to spend a penny? I'm not being the slightest bit ironic: this is seriously captivating stuff. Every day I'm so excited when it's time to curl up for our double-header.