February 14, 2014 @ 10:09 am | Filed under:
Books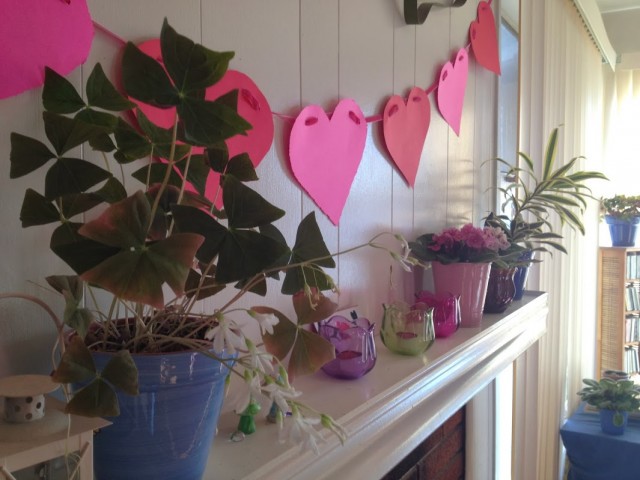 My Helene Hanff kick (about which more later) continues—after Duchess of Bloomsbury Street, I tore through Q's Legacy, and yesterday when Underfoot in Show Business arrived via interlibrary loan, I squealed and quit work half an hour early to dive in. This binge got me thinking about how much I enjoy memoir. I asked my Facebook friends what their favorites are, and the list could swallow a whole year of reading time. I think you should be able to view it even if you aren't on Facebook—or does FB make you log in to read anything there, even the public threads?
I'll try to get the list moved over here at some point, but I'm afraid I won't have any free time until I've finished reading  Underfoot. Oh Helene, Helene, I wish you'd written thirty memoirs.
***
Wait! I realized I could just paste in the thread. But then I worried my friends might not want their names and faces plastered on my blog, so I've stripped out everything except the book comments. Forgive the lack of formatting!
Please add your own favorites in the comments! I have a few to contribute too, later. And happy Valentine's Day, everyone.
***
Gladys Taber's Stillmeadow Books.
Corrie Ten Boom's The Hiding Place
Tender at the Bone, Ruth Reichl
The Glass Castle, Jeannette Walls
Someone already said Glass Castle, so I'll throw in A Girl Named Zippy by Haven Kimmel.
Any of Caroline Knapp's.
Seven Storey Mountain
Glass Castle for me too.
Like all of the above but Glass Castle, hands down not only my favorite memoir but a favorite book of all time.
I really liked Rumer Godden's– and I'm on a Godden kick this week– A Time To Dance, No Time To Weep is the first volume and A House with Four Rooms is the second.
The Egg and I by . . . Betty MacDonald, I think?
Beyond Dark Hills Jesse Stuart
Booked: Literature in the Soul of Me by Karen Swallow Prior
My favorite genre,so hard to pick. Ambulance Girl, Glass Castle, On Gold Mountain , any Annie LaMott, Helen Hanff, Florence King, Alexandra Fuller, Thunderbolt Kid, any Mitford,Quentin Crisp, Christopher Isherwood …..
Glass Castle.
Good call on Betty MacDonald and Florence King. Add Shirley Jackson (Life Among the Savages) to that list.
Just Kids by Patti Smith
I liked The Spiral Staircase by Karen Armstrong (think you'd really like it) and I like Dance of the Dissident Daughter by Sue Monk Kidd, too.
The Chronology of Water by Lidia Yuknavitch
Nancy and Lawrence Goldstone's Used and Rare: Travels in the Book World (one of my favorites and since you like 84, Charing Cross Road you might enjoy this one).
I loved Sidney Poitier's Measure of a Man.
It's Always Something by Gilda Radner.
Angela's Ashes
Period Piece, Raverat
An American Childhood by Annie Dillard
Love all Gladys Faber, and Anne Morrow Linbergh. And for comic fun, Bill Bryson's Walk in the Woods!
Anything by Nancy Mitford.
Not So Wild A Dream by Eric Sevareid. Brilliantly written.
Not Even Wrong by Paul Collins. The only "autism memoir" I love. He is amazing.
I don't know if it's my favorite, but The Glass Castle has stuck with me.
The Girl From Yam Hill
A Private History of Awe by Scott Russell Sanders
I've been meaning to read WILD forever now and I always loved IN PATAGONIA by Bruce Chatwin–which is maybe more travelogue than memoir–but it has stayed with me.
In a Sunburned Country by Bill Bryson is just so funny and learning about Australia is fascinating.
The Middle Place. Or any of Anne Lamotts.
The Moon's a Balloon by David Niven. But I haven't read many.
O I love this! I'm so into memoirs recently, I love to hear people telling their stories. What a great resource this list is. I hate to have to choose a favorite anything, but let me add from recent reading Journal of Best Practices. I don't think I saw Ann Patchett's This is the Story of a Happy Marriage on this list yet, which I'm thinking might have been your recommendation.
I'm crazy about memoirs. Our book club read "Prize Winner of Defiance Ohio:How My Mother Raised 10 Children on 25 Words or Less" a few years ago. It's still one of my top favorites. My least fave….A Widow's Story by Joyce Carol Oates.
So hard to pick just one. Of course I loved Two-Part Invention by Madeleine L'Engle….
Katherine Graham: Personal History
So many! But Drinking: A Love Story, by Caroline Knapp, is up there.