January 16, 2015 @ 9:03 pm | Filed under:
Books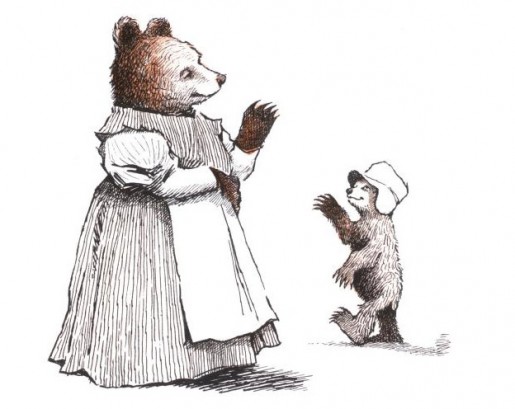 With the boys:
Little Bear.
The original—Huck's first time, though he's seen the show of course. He loved the book so much. Although the text is less sophisticated—a bit more Dick-and-Jane—than contemporary early readers, it absolutely holds up. Beautiful pacing; wonderful humor; sweet, cozy tone; warm relationships; and fresh storylines. What a marvel it is. So glad we have more to enjoy together.)
Okay Andy and My New Friend Is So Fun.
Two of my fellow Cybils Early Reader finalists. Huck loved them both. Of course the Elephant and Piggie is a delight. Great plot in this one: Piggie has a new friend and naturally Gerald begins to worry he's been replaced. Mo Willems is my hero.
With Rilla:
Understood Betsy.
It's time, it's time! Color me ecstatic. One of the best readalouds ever, and here's my last little girl to read it to. Hmm, make that color me wistful. 😉 A bit of both, I guess. She's going to love it so much. I waited and waited until the time was right.
(Meanwhile, Scott is reading her Watership Down. One of his best readalouds. Rose and Beanie are listening in—they wouldn't have it any other way. This book is a very big deal in our family culture.)
With Beanie:
Short stories: "The Gift of the Magi," "The Most Dangerous Game."
Billy Collins poem: "Marginalia." (Delicious.)
With Rose and Bean:
Big History Project, Unit 1. This week had us reading origin stories from several cultures, watching some really breathtaking videos about space, scale, and various scientific disciplines, and reading a BBC article on Easter Island. Good stuff.
With Rose:
Paradise Lost. 
The whole shebang for her, selections for me. I listened to a number of these Yale Open Courses lectures last fall to prep for this study. Rose is finding it slow going but she enjoys the discussions and agrees that somehow Satan is the most likable character.