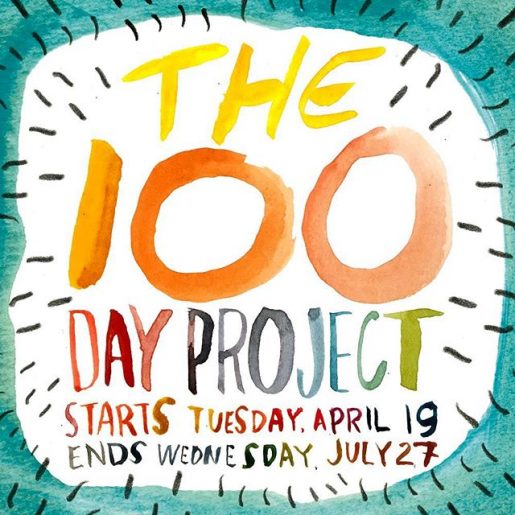 The 100 Day Project begins today. I'm wary of committing (even in a vague personal challenge kind of way) to any non-work or -family task that lasts a hundred days, but I love following this project on Instagram and found a way I can make it work for myself. As a way to help keep my daily sketchbook practice going strong, my 'project' will be to put color down on paper every day for a hundred days. Paint, colored pencil, fountain pen ink, collage…whatever medium I feel like on a given day will count.
To participate in the project, you share your daily efforts on Instagram with the hashtag (#the100dayproject). Now, will I manage to keep up with that part for a hundred days in a row? Not likely. I generally only feel like sharing a tiny fraction of what goes into my sketchbook. But that's okay. The rules are malleable in voluntary internet challenges, right?
So today is Day 1. This morning I was showing Huck the delights of wet-on-wet watercolors and this little fish turned up of its own accord. At least, I see a fish. My IG friends see a man's profile.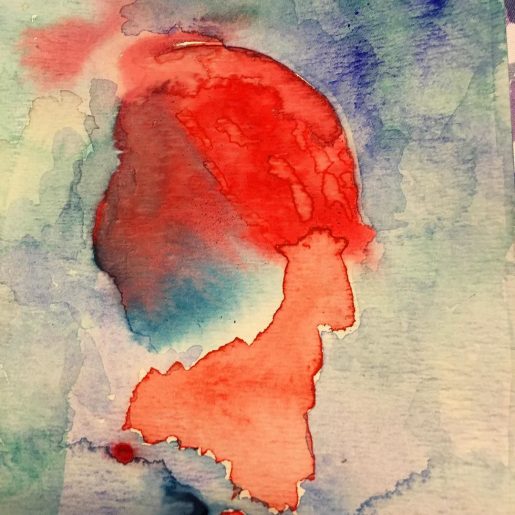 Don't worry about diving into this late, if you're of a mind to participate. Follow elleluna on Instagram for more info, or visit this post for particulars.