Hello hello hello hello!
Today is my 24th wedding anniversary. You know I gotta post that pic I always post. 🙂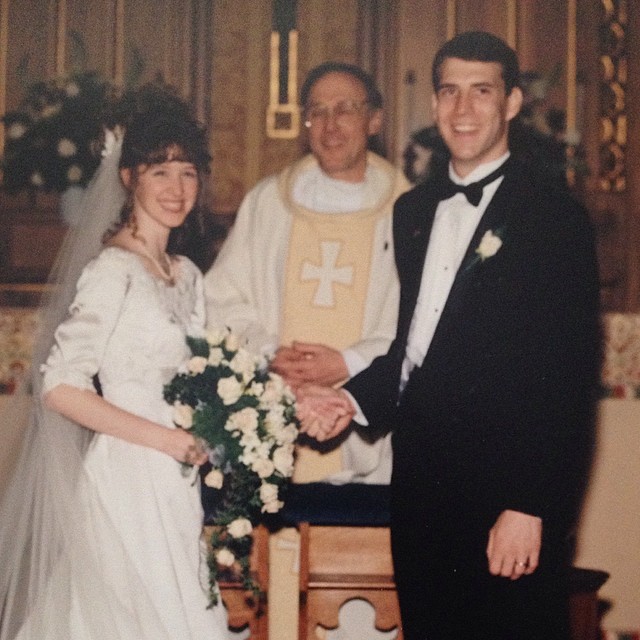 Still crazy about this guy. (Understatement.)
We celebrated Mother's Day by…cleaning the garage and basement. Yes, I am THAT woman: the one who saves the grungiest jobs for the day her family lives to do her beck and call. 😉
My gift was a really lovely surprise: a couple of weeks ago I posted a pic on Instagram of some perfectly GORGEOUS flowers (Hayley Mills voice there, obvs) I spotted in a neighbor's yard on one of my walks. I learned that they are called Lewisia (after Lewis of Lewis & Clark) or, commonly, bitterroot. I adore them.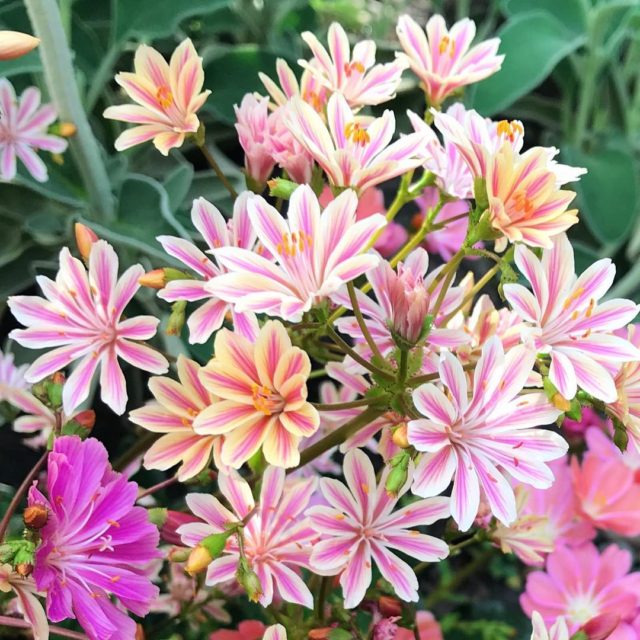 I swooned hard again when I saw them at a nursery the week after—but I was there for garden starts and I Firmly Resisted the Temptation to Indulge. And then the other day after my first post-treatment mammogram (all clear, hurrah!) Scott surprised me with a detour to the garden center. Unbeknownst to me, he showed my Insta photo to an employee…and now I have my ownty-downty little bitterroot plant. Bliss.