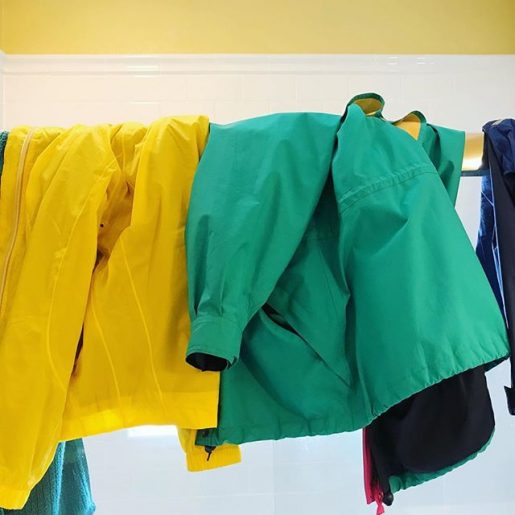 Glorious soaking rain all day yesterday, and more today. I'm so ready for it. My yard is so ready for it! Our summer water bill was shocking—so many gallons poured into keeping alive the eleven large potted rosebushes my neighbor gave me when she moved. I love them so much…and I think I'm going to offer some (most?) of them on our local Buy Nothing list. A plan not without pain, but that water bill was pretty painful too.
I've been in full-throttle high-tide mode for my own projects, and rather low-key middlish tide with Huck and Rilla. We're about halfway through The Whisper of Glocken; nearly finished with our current Math-U-See book; enjoying Tiny World, especially the part about the absolutely bananas creature called the "mad hatterpillar," a caterpillar who keeps its outgrown head-skins in a tall stack on top of its head. When its predator, the assassin bug, strikes, the deadly spike shoots its poison into the stack of gross dead head-skins. I'm beyond fascinated, especially when I contemplate the role of natural selection in this bizarre trait. It's not like there could have been a genetic trait for an old head getting stuck on top of the new one when it got shed. Maybe a tendency toward stickier outgrown skins?
I can't find a creative commons photo that does it justice, so you should google it. Worth the click.
It's totally going in my sketchbook, too. I've been sketching a lot lately! Mostly blind or semi-blind contour drawings of photos I've seen on Instagram. Probably some of yours!