The recommendations in this post also appear on my Brave Writer Retreat Resources page, which includes books and materials mentioned in my other talks at the Retreat (Tidal Homeschooling and Read-Alouds).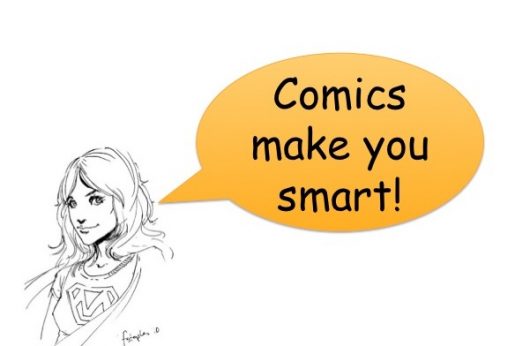 The following comics and graphic novels are recommendations from my "Comics Make You Smart" talk, presented at the Brave Writer Retreat in July, 2016.
Part of this talk was broadcast on Periscope—you can view it here. Note: For now, what follows is simply a booklist—no mini-reviews. I'll add those as time permits. I promised the retreat attendees I'd put together a post of all the comics I mentioned in my talk, so here it is for easy reference. Commentary to come later!
Gotham Adventures by Scott Peterson (my brilliant hubby)—Batman comics aimed at young readers. These came out monthly in the '90s and are now available in digital editions. (The books at this link that say "by Ty Templeton" were edited by Scott; the others were written by him.)