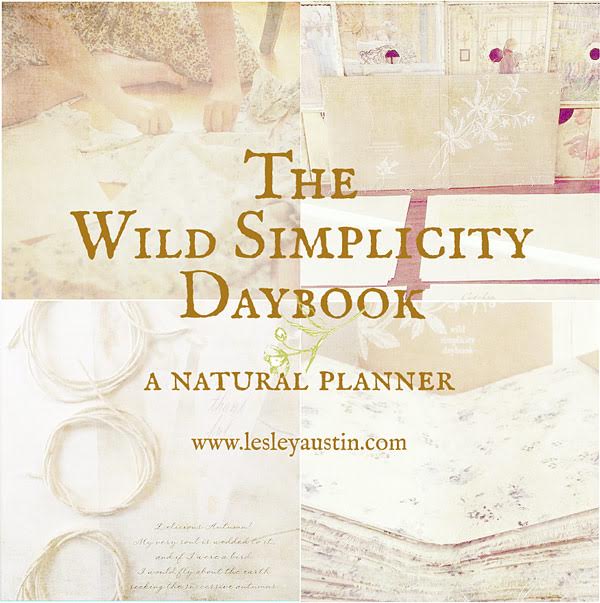 As a member of Wisteria & Sunshine, Lesley Austin's gentle online community for home-and-hearth inspiration, I've had the fun of watching behind the scenes as her beautiful new Wild Simplicity Daybook took shape. Today is a day to celebrate, because the Daybook has landed in her Etsy shop!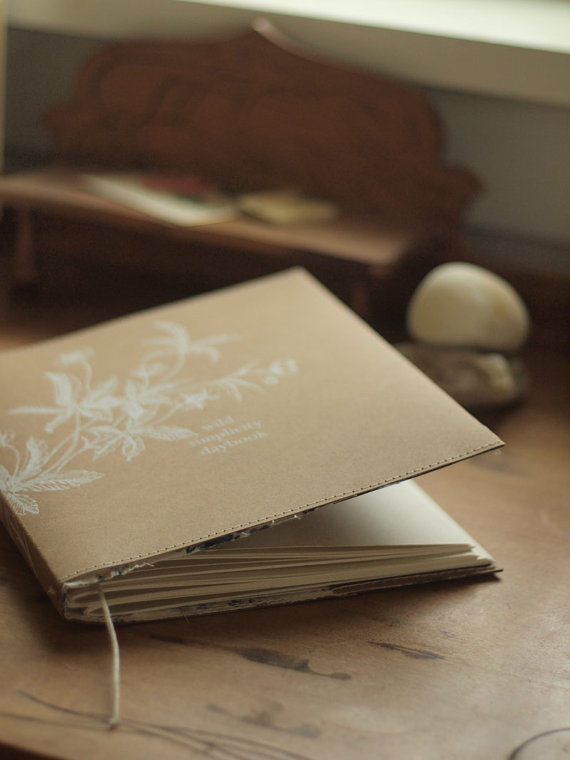 It's a Midori-style cover made with the tender eco-friendly consciousness that suffuses all Lesley's handmade wares, and she has created a selection of inserts to let you customize your Daybook for your own use. I'm particularly fond of Lesley's monthly calendars (I've been using them in one form or another for almost a decade!), and her new weekly diary pages are the loveliest I've seen anywhere. She offers them in insert booklets spanning three months at a time, with the Autumn and Winter inserts currently available.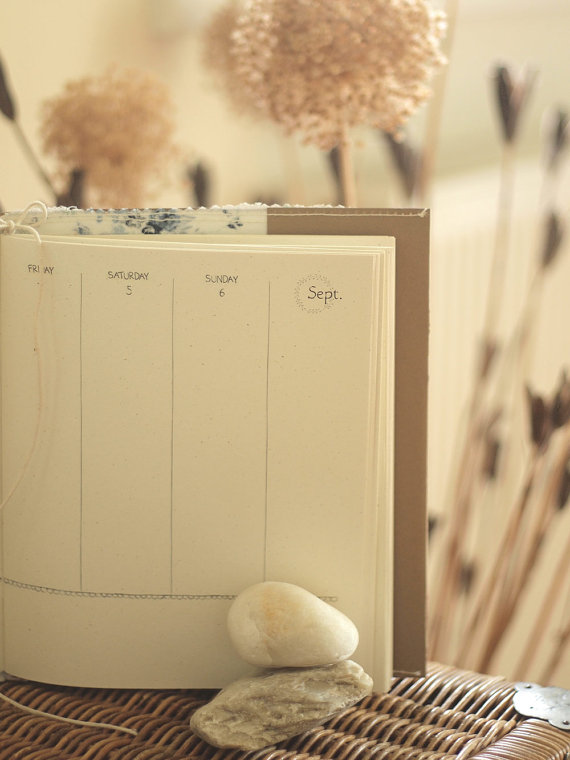 Besides the monthly and weekly calendar inserts, she is also offering blank inserts for notes or journaling and a "Days to Keep" booklet for recording birthdays, anniversaries, and other special dates.
This probably sounds like a sponsored post, but it isn't! And Lesley didn't ask me to write it. I am a longtime fan of her paper goods who has had the pleasure of becoming Lesley's friend as well, and I'm so excited to see her latest venture take flight. Recently I was chatting with another friend about things we love, and I said, "I think my aesthetic is one part Waldorf kindergarten, one part library, and one part Small Meadow Press." 🙂