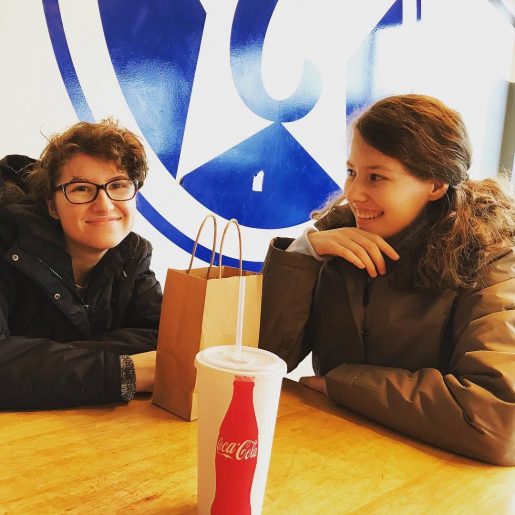 On Saturday we went to a pop-up sale for one of our favorite artists, Lisa Congdon. You've heard me rave about her Creativebug classes and her art, which makes me happy. She was selling items from her Etsy shop at Collage, that store with the giant wall of washi tape. I ventured out in the rain with four of the kids to do some Christmas shopping at Lisa's sale.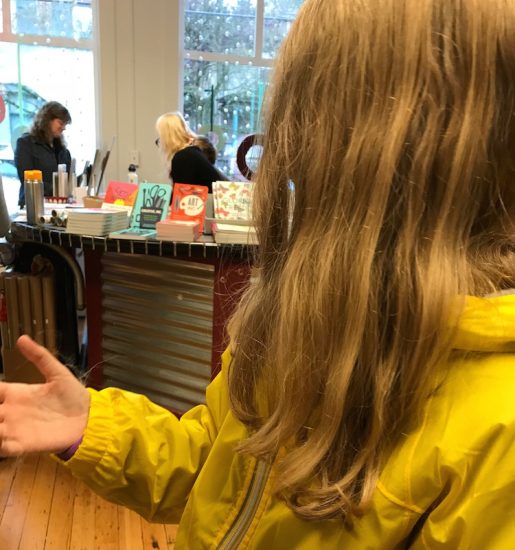 Rilla, who has taken several of Lisa's Creativebug classes* with me, was so excited to meet her. Wish I'd gotten a better picture! She also made a furry friend. Equal levels of excitement, I would say.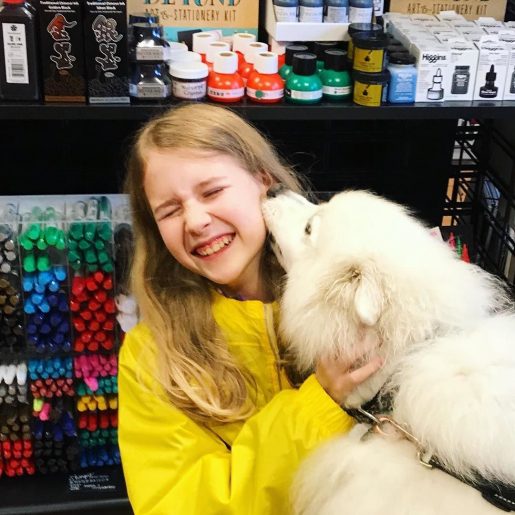 Afterward we did some window shopping on Alberta Ave. and then inhaled some truffle fries at Big Little Burger while we wait for Scott and Huck to pick us up. Rose and Beanie hung around for root beer floats and more window shopping. A birthday present or two may have been acquired. 'Tis that season, too, for us.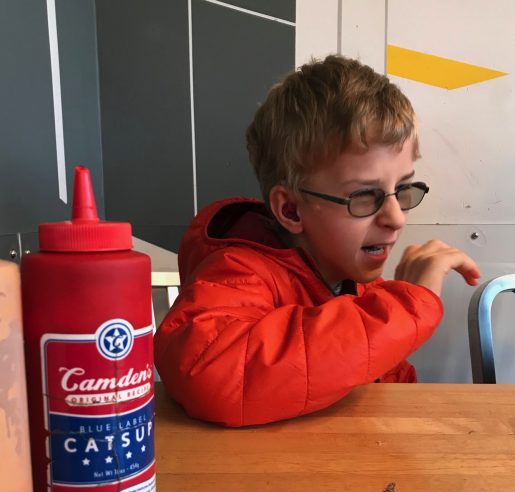 *affiliate link