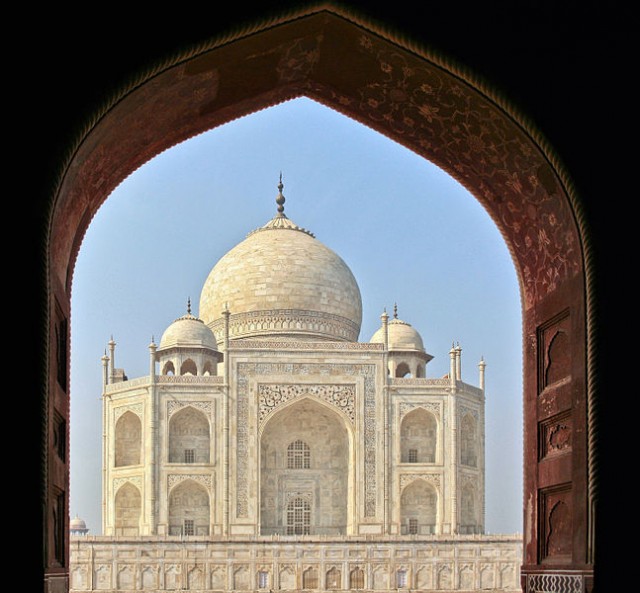 Image source: Wikimedia Commons
I've written about this book before: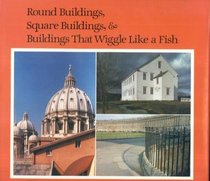 "Round Buildings, Square Buildings, and Buildings that Wiggle Like a Fish
 by Philip M. Isaacson. Twelve years ago, this children's book was my introduction to the study of architecture. I've never looked at buildings the same way since.
"Isaacson takes the reader on a leisurely, respectful tour of buildings around the world: churches, houses, museums, lighthouses, all kinds of structures, from the humble to the magnificent. In simple, straightforward prose he discusses various architectural concepts such as the impact of building materials, the interplay of light and color, and the significance of roof shape. His stunning photographs turn even the roughest earthen hut into a work of art. His lyrical text helps us see in the pictures what we might otherwise have missed:
'These buildings are part of the Shaker Village at Sabbathday, Maine. On an afternoon in late winter they are warm and creamy, but in December, shadows thrown at them make them look haunted. A building only a few yards away fades into the land on a hazy morning.'"
—Originally posted March 11, 2006: "The Poetry of Walls."
Round Buildings, Square Buildings was edited by my first boss in publishing, the great Stephanie Spinner. It was near completion by the time I came on board; I don't think I did much more than look over galleys and jacket copy, and probably put through the request for Mr. Isaacson's author copies. It's one of those books I sat at my desk reading, unable to believe my good fortune: This is my job now; I'm getting paid to read.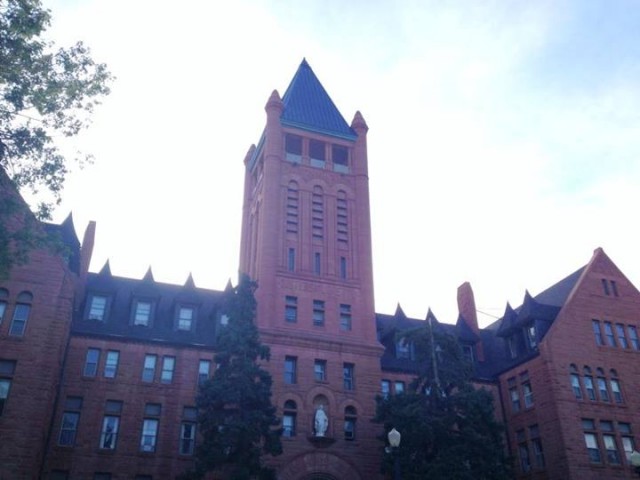 Before Round Buildings I hadn't done much real seeing of architecture. There were buildings I loved: the sandstone administration building (formerly a convent) of my first college, Loretto Heights, with its red tower soft-edged against a blue sky, and inside, a gorgeous mosaic floor—tiny tiles set into place by wagon-training nuns, so the story went. But even there, I was drawn more to story than to form. Most of the buildings that captured my imagination, pre-Isaacson, lived in books: Green Gables, the House o' Dreams, Jane's Lantern Hill house with its "lashings of magic." The Muskoka cabin. (No one does houses better than Montgomery.) Plumfield. Juniper's cottage. Miss Suzy's tree-house with its acorn cups. Vicky Austin's grandfather's house-in-a-converted-stable with the stalls full of books. A great many English houses in a great many English novels.
But most of the time, my eye was drawn more to nature than to man's edifices. I had next to no vocabulary for understanding architecture. Isaacson changed that in a paragraph with his description of the creamy walls of the Taj Mahal changing colors as the sun moved across them—the very passage I read with Beanie and Rose this morning. He writes about harmony and you find yourself looking for it everywhere you go. He made me see my world differently—just as John Stilgoe's Outside Lies Magic changed how I looked at just about everything else: power lines, rain gutters, a sculpture garden, the line at the DMV. The way Betty Edwards's Drawing on the Right Side of the Brain changed the way I see faces.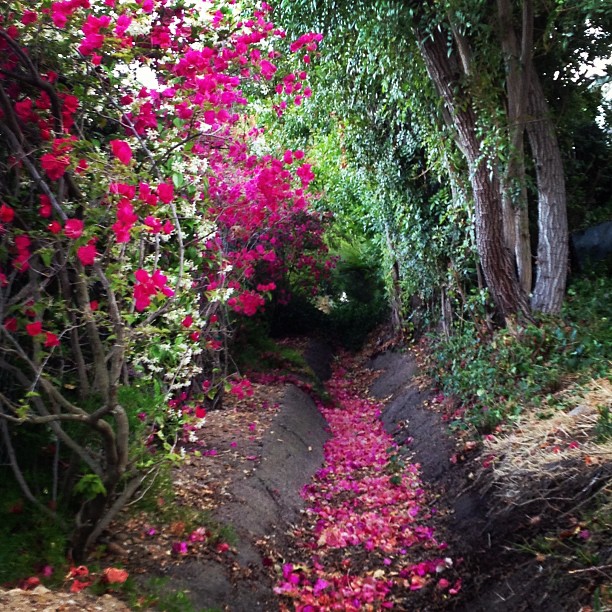 Clicking through these old posts, I see I've made a connection between these three books before. They're transformative, all three.
Funny also to see in the old Stilgoe post I linked above, "Way Leads on to Way," that I'd been reading Fifty Famous Stories Retold* to Beanie that year—in March, 2008, when she was seven years old. And now here's Rilla seven, and I'm reading it to her. (Today's tale: Androclus and the Lion. It drew cheers, and a narration with gusto. Because LION.) I have to laugh: way doesn't just lead on to way; sometimes it leads right back full circle. I didn't choose Round Buildings for the older girls and Fifty Famous Stories for the seven-year-old at the same time—again—on purpose; I guess it's just that I've been doing this long enough now that I know what works for us, and these things have worked time and again. It did strike me this morning, reading the Isaacson, that the Stilgoe might be a satisfying read for Jane and Rose right about now.
**Also wonderful: Isaacson's sequel, A Short Walk Around the Pyramids and Through the World of Art