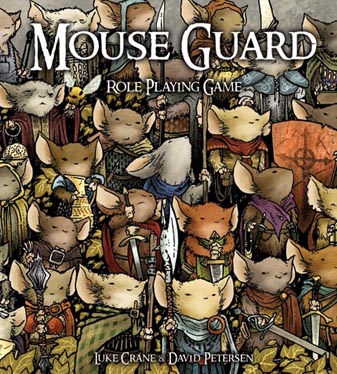 Maria asked about the book Beanie was poring over in this photo. I replied in the comments, but in case you missed it: it's the Mouse Guard role-playing game manual, a gorgeous hardcover, fully illustrated book by David Petersen, published by Archaia.
You may recall my gushing about the Mouse Guard graphic novels many times over the past several years; Petersen's artwork is phenomenal and my children, especially Beanie, have thoroughly enjoyed the stories and have reread the books many times.
We've had the RPG manual for a couple of years and I know Beanie has put dozens of hours into creating characters and backstory. I'm not sure how many campaigns the kids have actually run but we're planning to launch one soon. Beanie has been regaling me with her character's family history…her young mouse soldier has apiary and insect-lore skills, and hails from a small village in the west. 🙂
*****************************************************************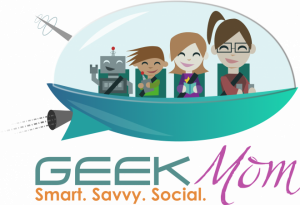 In other news: Big doings for GeekMom this week; we've moved to Wired.com! Here's a piece I wrote earlier this week on German language apps for kids.