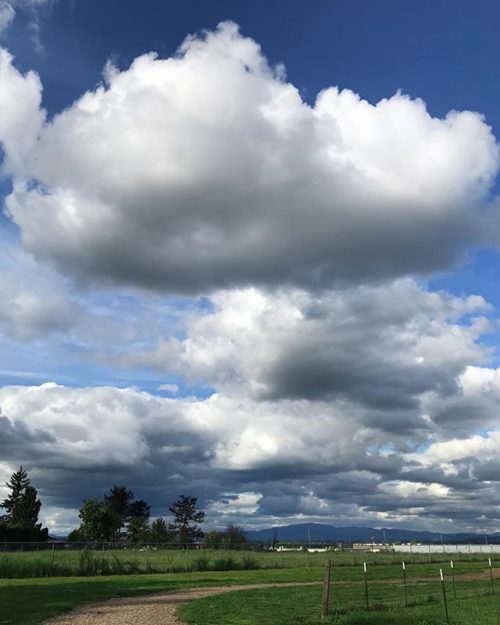 Okay. Whew. It's March. I'm a few days away from finishing my last Brave Writer Dart of the year (this one on Nim's Island, that utter delight of a book), and I've scaled back on other freelance work in order to—dare I say it?—give myself a little break. It is a long. long time since I've had a real break. I want to work on my new novel, finish some stitching projects, and read a lot of books.
I've been feeling pretty wrung out, I must admit. I just answered a lot of messages on FB and IG (and comments here) and was horrified to see some of them have been sitting for months. I didn't mean to be rude. I was just buried.
And now, like the daffodils exploding all over my neighborhood, I'm ready to emerge. I mean, sort of. Emerge and be sociable online again, and write posts and answer comments. But in another sense, I'm thinking the nice, quiet, soaking-up-the-good-nutrients life of a flower bulb sounds like heaven. I guess I'd better scrap the metaphors and, while I'm at it, the plans. The planning!
LOL LOL LOL I just realized that what I'm saying is I'm ready for low tide!
Which is funny, because the kids and I are definitely in high tide right now. We're reading Beowulf, Wilding, and Moominpappa's Memoirs. Lots of good rabbit trails. Lots of geometry.
How's this for a quote? From Seamus Heaney's brilliant translation of Beowulf:
"He is hasped and hooped and hirpling with pain, limping and looped with it."
Oh we lingered long over those delicious verbs. Hirpling!
And they're the right verbs for this moment in time: the whole world, it seems, is hasped and hooped and hirpling with pain. And no epic warrior coming to set things right—it's going to take small actions from all of us, small ripples building up into great waves.
I wish you could see the sky outside my window right now. The light—it's like it's shining behind and through things, a luminous wash of gold, like something from an Elizabeth Goudge novel. Oh, I know what I'm thinking of: the "tide of gold" in The Scent of Water, the light moving across rooms in Mary Lindsay's house, rooms that had once been part of a monastery infirmary. I reread that book (again) last month and have been on a Goudge kick ever since: the light, the woods, the skylark, the shipwrecked grain coming up near the water's edge every year. And the small thoughtful or loving actions of individuals rippling out to change others' lives. That's what I love most about her work: the way one nearly invisible choice, one kind word, one hand held out to another human, can set in motion a cascade of events that makes life better for a community.