July 5, 2009 @ 6:21 pm | Filed under:
Books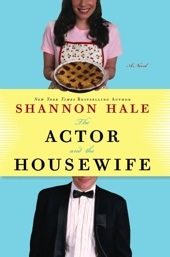 I know not many of you have had a chance to read it yet, but I've had a couple of requests for discussion of this book, so I'll go ahead and open a post for it now. Chime in when you can!
You can read the first chapter at author Shannon Hale's website.
WARNING: There will very likely be spoilers in the comments below, since it's difficult to discuss any book without discussing its plot. That's why I'd rather do most of my book-talking in the comments rather than in a post. These open threads are an attempt at a compromise between my oh-I-just-read-this-and-am-dying-to-talk-about-it urges and my deep abhorrence of plot spoilers. Read on at your own risk.