September 21, 2020 @ 8:55 am | Filed under:
Books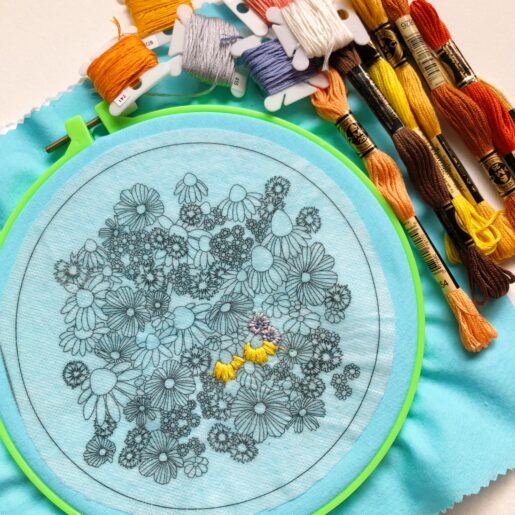 Oh my dears, what a time we've had! All of us—you and I. Our ten or so days of unbreathable air really did a number on me. Losing our daily walks, and my ritual of walking around the yard and literally stopping to smell the roses—brutal. On Friday the rain came at last, and the air went from Hazardous to Very Unhealthy to the miraculous-seeming Unhealthy for Sensitive Groups. Imagine celebrating a designation like that! Especially since three of us in this household fall in that Sensitive Group.
Today the AQI readout is green, glorious green. We can breathe deeply once more. Scott and I went for a walk yesterday evening and of course the world had changed during our days of huddling indoors. Summer slipped away and autumn is coming in: air quivering with golden light, trees tinged with color, asters and brown-eyed Susans stretching out their arms. All over the neighborhood, we saw giant sections of tree trunk sawed and awaiting removal—very likely casualties of the fierce winds that ushered in our days of smoke. Just around the corner, an entire treetop is sprawled on the side of the road, cordoned off. Scott and I had a moment of retroactive alarm, imagining what might have happened if our next-door neighbor hadn't taken down the dear old dead birch in the sidewalk strip right next to the boundary of our yard. We were sad to see it go—but it kept dropping larger and larger limbs, and safety demanded its removal. Just in time, I think. If the winds had taken it down, all the power, phone, and cable lines would surely have gone with it.
This morning feels like a fresh start. I love fresh starts! I began a new embroidery piece during my creative-practice time—a Sarah K. Benning design, a tumble of fall wildflowers. Usually when I work designs created by someone else, I like to change up the colors to put my own stamp on the project. But this time I think I'll stick to Sarah's palette, which is full of yellow and gold and orange and brown—colors I seldom reach for on my own! Those brown-eyed Susans are insisting on it.