This page is a work-in-progress. I'm compiling links to seven years' worth of book notes  from my archives. Clicking on a title will take you to my post about the book. Sometimes a single post will contain commentary on several books, so you may have to scroll down a bit. These aren't formal critical reviews; some are recommendations or essays; other posts are my informal musings on the books I'm reading as I'm reading them—a reader's journal of sorts. Thanks for visiting!
Alan Bennett: The Uncommon Reader. Also here.
A.S. Byatt: The Children's Book. Also here.
Suzanne Collins: The Hunger Games.
Emma Donoghue: Room.
Sid Fleischman: By the Great Horn Spoon.
Elizabeth Goudge: The Scent of Water.
Elizabeth Goudge: Linnets and Valerians.
Helene Hanff: 84, Charing Cross Road.
Helene Hanff: Letter from New York.
Carol Kendall: The Firelings.
Carol Kendall: The Gammage Cup.
Maud Hart Lovelace: Betsy and Tacy Go Over the Big Hill
Maud Hart Lovelace: Heaven to Betsy
Maud Hart Lovelace: Emily of Deep Valley.
Patricia McKillip: The Riddle-Master of Hed.
L.M. Montgomery: Jane of Lantern Hill.
L.M. Montgomery: The Blue Castle.
Dear Genius: The Letters of Ursula Nordstrom.
Linda Sue Park: A Long Walk to Water.
Mitali Perkins: Bamboo People.
Noel Perrin: A Child's Delight.
Elizabeth Marie Pope: The Sherwood Ring.
Muriel Spark: Memento Mori.
Josephine Tey: The Daughter of Time.
Related:
Truly, Maudly, Deeply: Books I Especially Love
***
More notes and recommendations. What follows is a topic-sorted list I began compiling a few years ago and then tucked away and neglected. I found it in my archives when I went to create a page for the Booknotes list above. Obviously, I was working with a different format at the time. Figured it couldn't hurt to tack it here at the bottom of the new list. Sooner or later I'll combine them into a consistent format. Probably later.
Middle-Grade Novels
• The Mysterious Benedict Society by Trenton Lee Stewart.
• The Sherwood Ring by Elizabeth Marie Pope.
• Damosel by Stephanie Spinner.
• Stolen by Vivian Vande Velde.
• Coraline by Neil Gaiman.
• Rules by Cynthia Lord.
• The Firelings by Carol Kendall.
Picture Books
• Daisy Thinks She's a Baby by Lisa Kopper.
• Henry Hikes to Fitchburg by D. B. Johnson.
• The Floating House by Scott Russell Sanders.
• Fannie in the Kitchen by Deborah Hopkinson.
• It's Not My Turn to Look for Grandma by April Halprin Wayland.
• The Scrambled States of America by Laurie Keller.
• Boxes for Katje by Candace Fleming.
Puzzle Books and Logic
Fun History Books for Kids
• One Day in Elizabethan England by G. B. Kirtland.
Nature Study
• A Natural History of Trees by Donald Culross Peatie.
• A list of some favorite nature books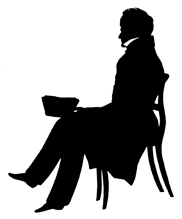 Books About Books
• The Polysyllabic Spree by Nick Hornby.
Adult Nonfiction
• The Film Club by David Gilmour.
• Crowded with Genius: The Scottish Enlightenment
Computer Games
Stories on Audio
• Jay O'Callahan ("Raisins, raisins, all we are is raisins…)
• Jim Weiss (also this post)
Music
• Snoopy the Musical soundtrack