The view out my studio window this morning. If you're wondering whether I got any writing done, there's your answer. I called Huck, my early bird, to see the spectacle and we stood at the kitchen door and just stared and stared. This undoctored iPhone photo doesn't do it justice. All of Portland was agog—the Portland subred is one breathtaking pic after another today. Ditto the #portlandsunrise hashtag on Instagram.
Rilla's a cloud spotter (The Cloud Collector's Handbook is a favorite tome) but a late sleeper—oh the dilemma for a doting mom! I let her sleep. She said (considerably later in the morning) it was the right call. I'm counting on her to educate me about this type of cloud formation, though! We'd have jumped on it already, but I got wrapped up in an Instant Pot burn-error situation and morning ran away from me. (Aloo gobi, one of my favorite dishes. Three burn errors. But eventually an entirely scrumptious lunch, and plenty for later.)
We're nearing the end of Moominland Midwinter and I'm going to miss it! We all laugh and laugh and laugh. At Little My, especially. Spring is coming back to Moominvalley, and it feels like that here, too, only we bypassed the months of snow and ice. So far. Ice could still happen. Hear that, all you trees bursting into premature bloom? You worry me! (As much as I love you.)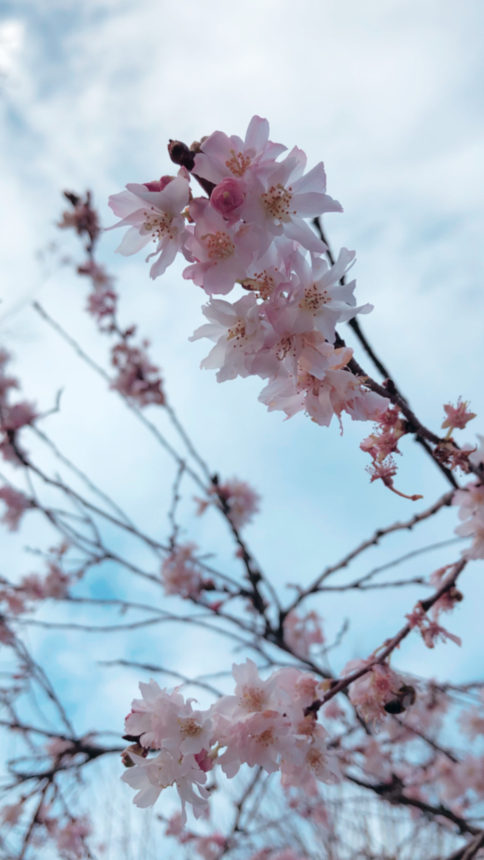 January! Yikes!
Comments
Selvi says:

Gosh, I saw that sunrise too. Was driving north of Seattle and the clouds were more irregular and mushed together but still unlike anything I've seen.

Penny says:

Wowzsers. That is stunning. 🙂

Kathryn says:

Mackerel sky!

Jacqueline Crawford says:

So many lovely links, I kept losing my spot!!! No worries–I kept on returning until I finished. I love sunrises, and that has to be one of the most unusual I've seen. Like you, I would love to know the science behind it. 🙂

Melanie says:

I got Bella the Cloud Collector's Handbook on your recommendation and she fell in love with it and has now become almost as obsessive about clouds as she is about birds, which is quite a feat. I suspect she'd be in agreement with Rilla about sleeping in, though.