Yesterday I happened upon a TikTok video that demonstrates a very cool method for solving multiplication problems.
I couldn't wait to share it with the kids. They were fascinated and turned the front porch into a giant chalkboard for practice sessions.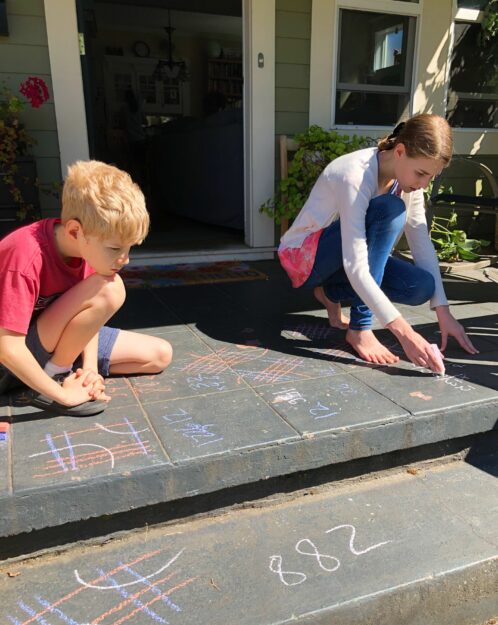 In this video, Miss Chang shows how carrying works:
This Youtube video walks through a few more problems, including some with three-digit numbers and carrying over. The method works with larger numbers but gets a bit unwieldy beyond three or four digits.
So cool!