1.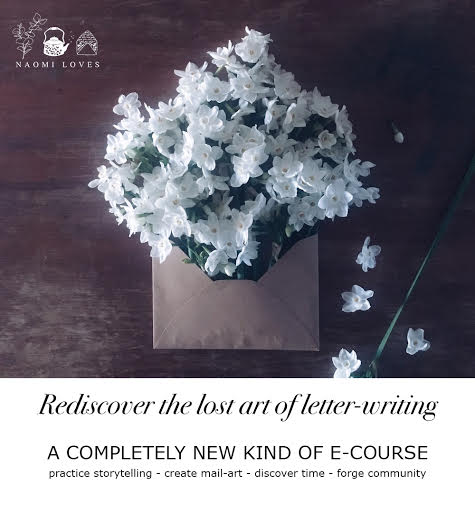 I first encountered Naomi Bulger's mail art via her enchanting Instagram account. She has sent hundreds and hundreds of gorgeously illustrated letters around the world, and her delightful "Naomi Loves" newsletter often includes free downloadable templates for dressing up your own snail mail. Like this: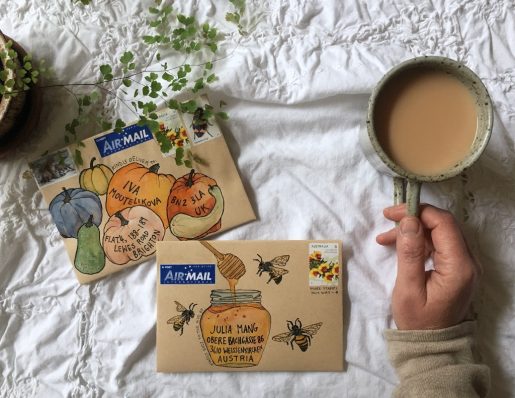 This month Naomi is launching an online snail mail e-course called "The Most Beautiful Letter You Have Ever Written." It will focus on both the ins and outs of letter-writing—how (and why) to slow down and make time for snail mail correspondence, and how to dress up your letters so beautifully that just the sight of them will bring a smile to the recipient. The course includes writing prompts, tips for compelling writing, mail art tutorials and templates, and membership in a private mail-art pen-pal club. Lots more information here.
(Contains affiliate links.)
2.
The hardest part of writing the Brave Writer Arrow for Kelly Barnhill's gorgeous novel The Girl Who Drank the Moon was narrowing it down to just four quotes. What a rich and wonderful book. (It was this year's Newbery Medal winner!) I'm so enjoying writing the Arrow guides. It's a pleasure to choose passages from someone else's work and dive deep into the writing, exploring language and craft. This week I'll be working on the November issue, Johnny Tremain.
Other Arrow issues I have written:
A Long Walk to Water by Linda Sue Park
The Bad Beginning by Lemony Snicket
Esperanza Rising by Pam Muñoz Ryan
This year's Arrow guides include a fantastic new feature: Book Club Party School by Mary Hanna Wilson. Personally, I think Mary is a party genius, and I'm always excited to see what fun celebration ideas she comes up with for the books I'm writing about.
3.

Today begins the two-week public nominations period for the 2017 Cybils Awards. Please visit the Cybils blog to find out how to submit your favorite children's and YA books of the past year for consideration!
4.
Now that I have finished radiation treatments and am slowly beginning to feel a bit more like my old self (for chunks of the day, at least), I'm looking forward to sharing regular weekly posts and monthly live chats with my Patreon subscribers. I began the Patreon to help pay medical bills and to support this dear old blog. If you're interested in subscribing for $1 or more per month, click here. (And thanks!)