September 29, 2009 @ 1:01 pm | Filed under: Books
Betsy-Tacy Convert Week is underway!
I received my giveaway copy (destined for Laurie of Seaglass Hearts) and am rooting for Team Philomathian. The reissues are perfectly lovely, I must say. Wonderful feel to the covers (and that swoony vintage art), the classic Vera Neville illustrations, and loads of photos and extras in the back.
May I ask a favor? If you happened to hear about Betsy-Tacy for the first time here at Bonny Glen (I know a few folks have mentioned that this is the case), would you drop me a note in the comments?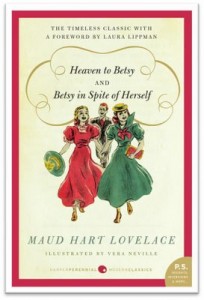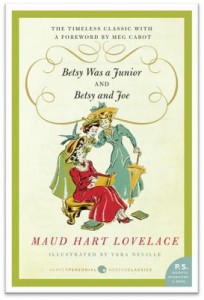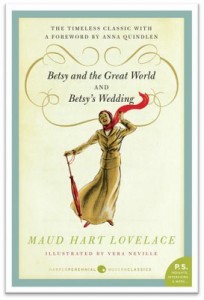 I recently located a copy of The Betsy-Tacy Companion: A Biography of Maud Hart Lovelace and have been looking forward to inhaling it just as soon as I emerge from my current reading jag (the YA novels of Laurie Halse Anderson). Liz's new post at Tea Cozy has me all the more eager. It's kind of thrilling for me to realize I'm living not too far from some bona fide Maud Hart Lovelace sites here in SoCal. I sense some field trips ahead…