November 1, 2009 @ 8:22 pm | Filed under:
Photos
Because I sliced my thumb and forefinger while washing a knife this afternoon (nothing serious) and don't feel like doing much typing.
And because you can't ever go wrong, can you, posting pictures of scrumptiousness like this?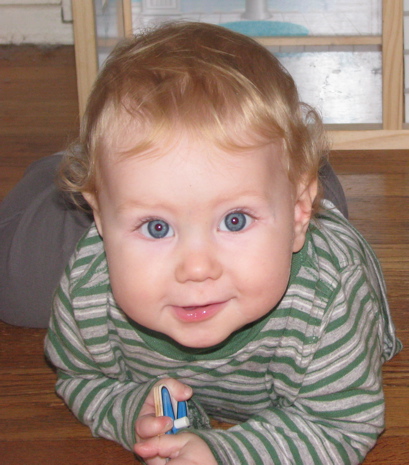 Yesterday he managed to snag a bottle of barbecue sauce out of the fridge and I thought Ohhhh, baby, you don't want to put ideas in people's heads…I already want to eat you all up.