July 10, 2010 @ 9:17 am | Filed under: Books
For one week I am attempting to record everything each member of the family reads. Today is day four. Day one. Day two. Day three.
Jane:
—Feed
—more Dorothy Sayers
—Mansfield Park (cont.)
Rose:
—The Long Patrol (cont.)
Beanie:
—Mossflower (cont.)
me:
—Um. Weird. I seem not to have read anything from a book on this day. Really? Can that be right? Read a fair amount online, but no fiction. Well, we had other things going on. Our kitchen Monarch emerged from its chrysalis. I got a haircut.
read aloud to littles:
—the Searching for Small chapter from House at Pooh Corner
(big kids couldn't help listening)
—Today I Will Fly by Mo Willems (actually, delightfully, Rilla read most of this to me)
Scott:
—Feed (cont.)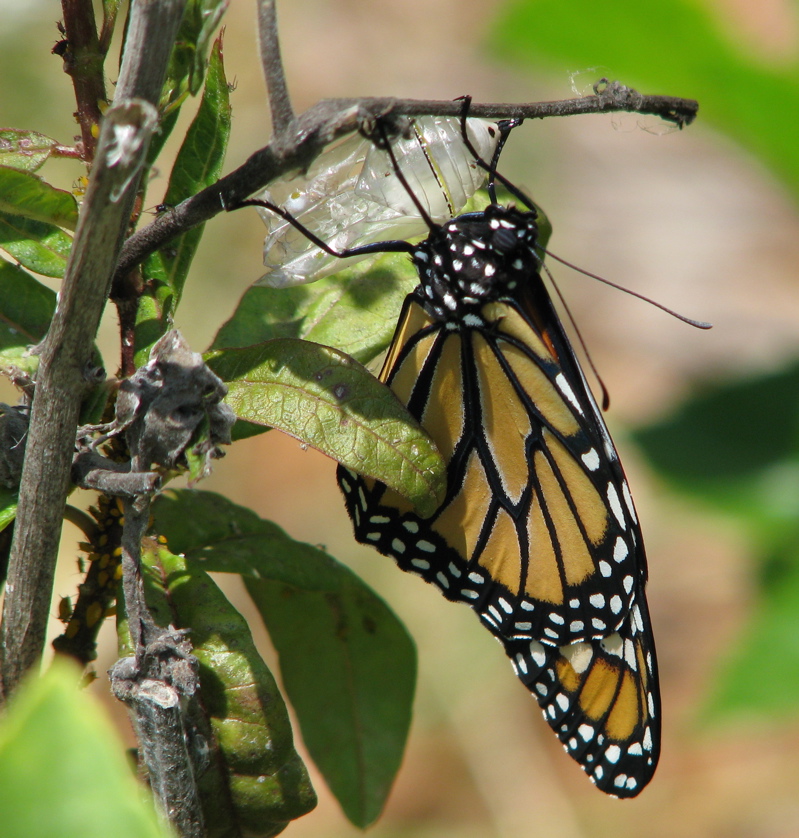 After he emerged, we moved him to the backyard. Photo by Jane.