July 26, 2012 @ 8:08 pm | Filed under: Family, Photos
Thursday means a new Thicklebit.
This week, it also meant a morning at the park. I took a zillion sundrenched photos of happy kids running wild under the old trees and along the grassy paths, but at the end of the day my favorite is this rather melancholy shot of my two youngest, exhausted by freedom.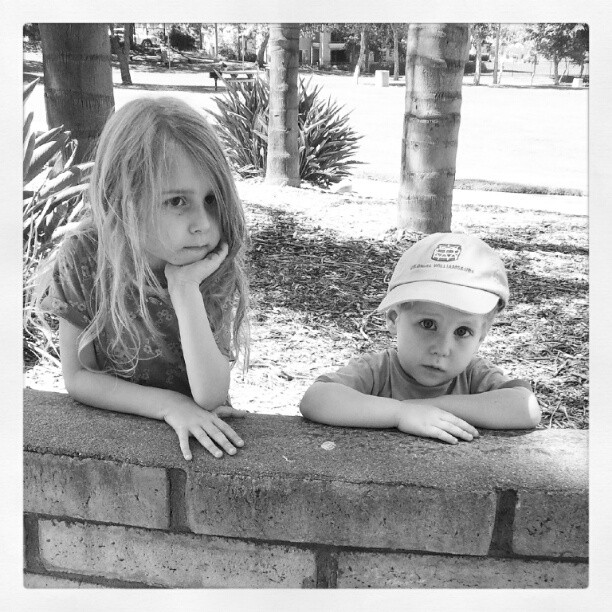 How was your day?