"Mommy, listen: 'Always drink plenty of water and eat healthy meals.'" (Points to illustration.) "It's BLOOD. Isn't that funny??" (Uproarious laughter.)
Well played, Anne Marie Pace and LeUyen Pham.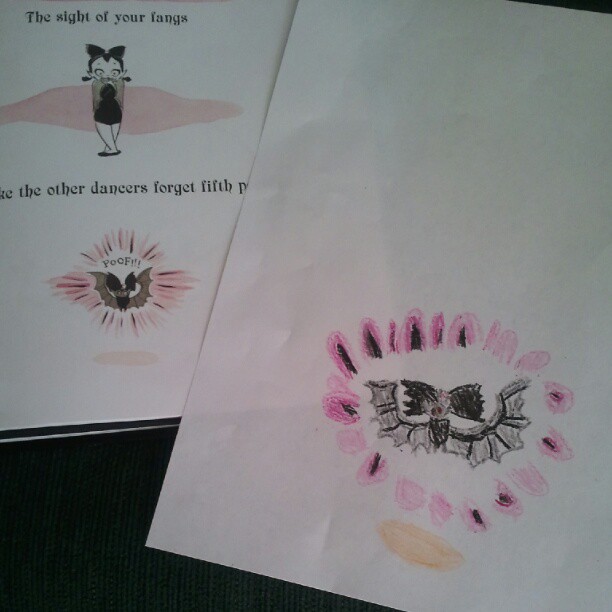 She went with the bat. As usual!
***
Also: yesterday's Thicklebit.
Comments
tanita says:

I really thought that this one was cute, too.
LeUyen Pham is stupendous.

Anne Marie says:

Yes, she is!