February 2, 2014 @ 9:10 pm | Filed under:
Television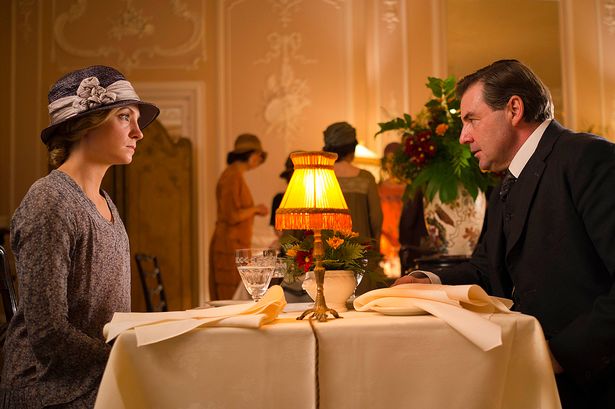 "Look, I'm as unhappy about this storyline as you are."
SPOILERS BELOW.
So here we are at episode 5—that's episode 6 by UK reckoning, or if you're watching via Amazon—more than halfway through the season. And if I have realized anything during these past few weeks, it's that I would pay good money to watch a show featuring Isobel Crawley as a village sleuth—a sort of "indigation-fueled " Miss Marple (to borrow Violet's excellent phrase) minus the knitting—solving local crimes in between rounds of barbed exchanges with her crotchety relation. The whole Young Peg plot was a predictable throwaway, really—he's a thief! no wait, I've been sitting on the paper-knife this whole time—but it allowed for some of the most amusing dialogue and face-making of the season. (And some champion bell-ringing on Violet's part.) Game, set, match to the Dowager, indeed. Did you catch the stink-eye Isobel shot the good doctor at that remark? Coming to take his staunch loyalty for granted, are we?