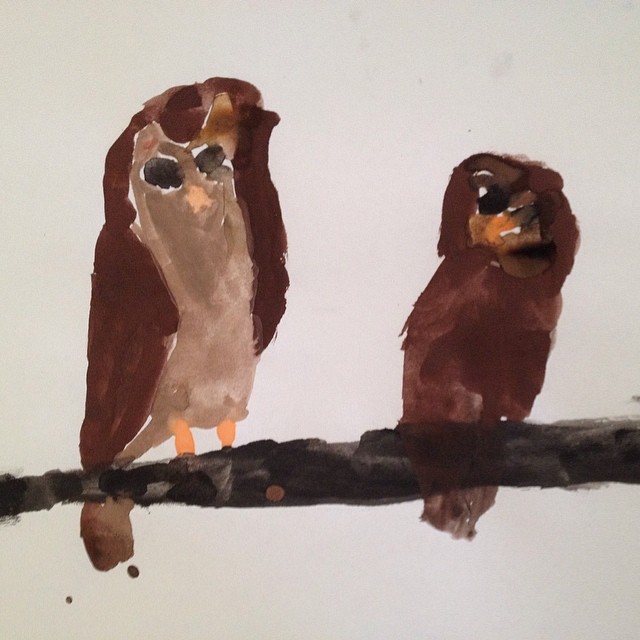 Owls by Rilla. I'm in love.
This morning's reading:
"Passer-by, these are words…" by Yves Bonnefoy. Such a great discussion we had about this. Rose really loves this poem.
"Song: Go and Catch a Falling Star" by John Donne. Their introduction to the metaphysical poets. We'll spend the next week or so on Donne, with a little Herbert and Marvell. Read some biographical info on Donne. I always enjoy him so much and it's been quite a long time since I've read him. This meant I put a bit of time in this week reading up, refreshing my memory on these poets. Consequently I haven't begun a new book yet—but I've got the Muriel Spark autobiography burning a hole on my desk.