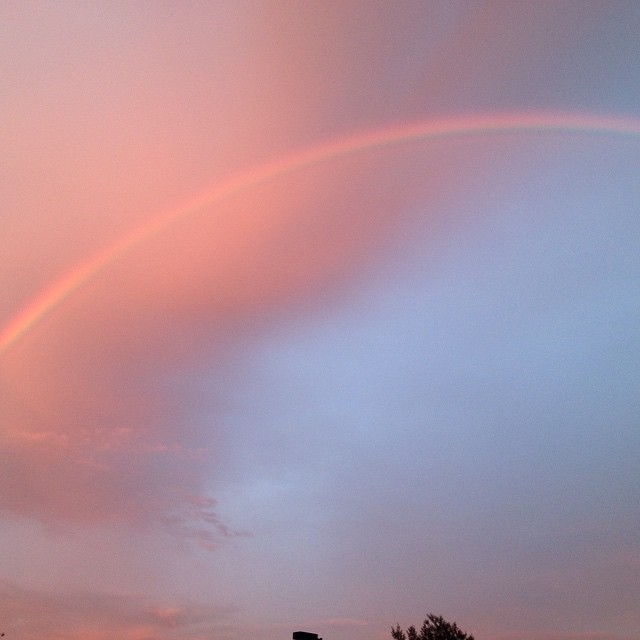 A short one today, to help me get back in the swing. I miss my old blogging rhythm, when it was the first thing I did after switching gears from kid-time to writing-time. Spending half an hour writing about the kids was an excellent way to help my brain transition from one mode to the other. But now I've altered my workflow so that I jump right into time-sensitive tasks first thing, and blogging is my reward at the end of the night. Trouble is, by then (by now, that is) I'm running dry. All the things I meant to write about all day long are misting away. Some of them I'll get to, eventually. Others: poof.
The pile of books to talk about: immense! Soon, soon!
Sarah shared this link to an interactive map of Middlemarch. I swooned. And then made it the wallpaper on my laptop. Every time I shut down tabs, I get so happy.
I finished an absorbing book (Going Clear) a couple of nights ago and have been in my usual post-satisfying-read state of restlessness, unable to settle on the next one. Which is silly, because if you assigned me a book to read I would suddenly have a dozen titles I was absolutely PINING to devour immediately. I remember how as a kid I would come home from the library with a dozen books I'd wanted to sit right down and tear into on the library floor, but once home I'd find myself unable to settle on which to start first. Option paralysis, my lifelong affliction.
I can hear Scott reading Rilla her bedtime chapter of Watership Down. Maybe that's what I want to pick up next. It's been too long.
Comments
sarah says:

Watership Down! A beloved book, worth reading over and again. I empathise with you about reading option procrastination. I've wasted so many books because I've been unable to choose between them, just dipped into them here and there while trying to make the choice, and then they're due back at the library. And yet, there's little that's more wonderful than bringing home a huge pile of books …

sarah says:

I just Googled "Going Clear" – it's about scientology, yes? It does look absorbing.

Melissa Wiley says:

It was fascinating. I'd read a good bit along these lines already (the author wrote a long New Yorker article on the subject a year or two ago) but this went deeper into the history. I'm looking forward to the upcoming HBO documentary based on the book.

Lori B says:

I think that's what I miss most about blogging, that transition from one part of my day to the next. It wasn't kids to writing for me, but 'school' time to 'family' time 🙂

Ellie says:

My best writing time is first thing in the morning after breakfast/morning prayer/coffee ….. Except that's also not just my best, but my only time that I can do my essential exercise/pt …. And once I'm done with that, it's time for lessons …. I write in bits and pieces, here and there, not as easy. Or, it waits for the weekend, ans many of the word streams are lost by then. I miss the steady morning rhythm of writing. Hard not to have it. Not sure how to sort out my very limited abilities to make it happen ….

Melissa Wiley says:

Oh dear, that's a difficult conundrum—the best writing time being the only PT time. You're right, waiting for the weekend means much is lost, I can so relate to that frustration. But you manage to capture your days so beautifully and thoughtfully despite the challenges!

Ellie says:

That's really sweet of you to say, lissa. Thank you. I've probably said this before, somewhere, but I do feel that it is my many years and years of maintaining the daily discipline of writing that have made it possible to carry on writing, under less than ideal circumstances and abilities, post brain tumor. I am so grateful to have had those years ….