I was delighted to learn that The Prairie Thief is a nominee for the Washington Library Association's 2015-2016 Sasquatch Award, the chapter book award for grades 3-6 in Washington State. Here is the whole lineup—a fine batch of contenders, I must say!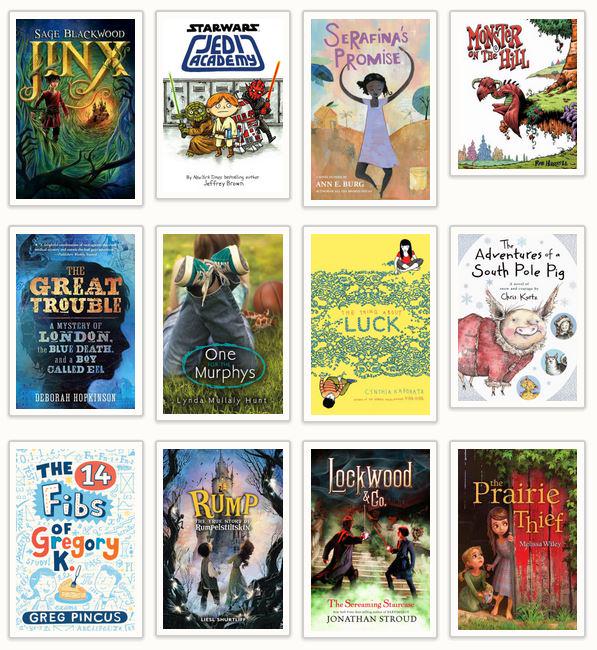 How many have you read?
Comments
sarah says:

Congratulations! These books look charming, what wonderful company for Prairie Thief to be in. I miss the days of reading sweet and magical childrens' stories. (Ok, miss is a strong word, since every now and again I sneak one into my reading pile ;-))

maria says:

Congratulations!!!!! Whooohoooo! Hoooooray! Yipeeeeee! 😀

lesley austin says:

Oh, hooray! Lovely news.