May 11, 2015 @ 3:31 pm | Filed under: Author stuff
I was delighted to learn that The Prairie Thief is a nominee for the Washington Library Association's 2015-2016 Sasquatch Award, the chapter book award for grades 3-6 in Washington State. Here is the whole lineup—a fine batch of contenders, I must say!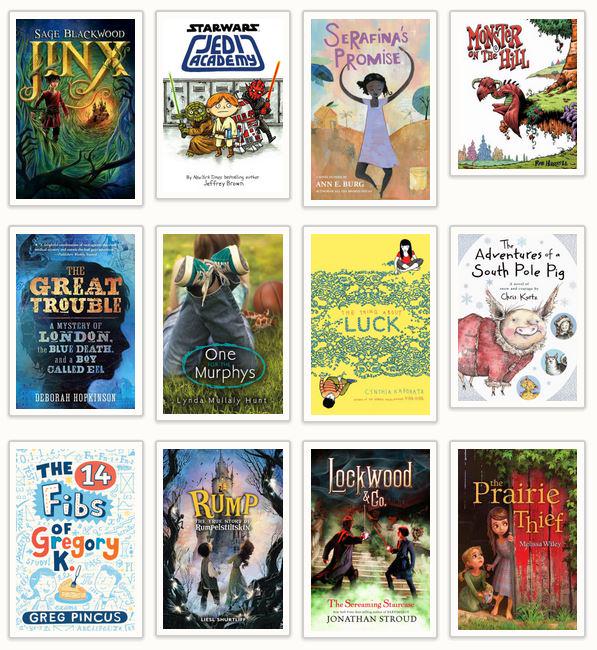 How many have you read?