August 4, 2016 @ 4:35 pm | Filed under:
Photos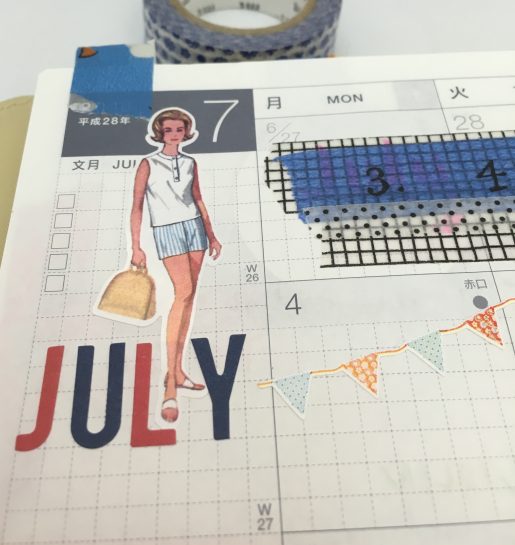 Argh, Facebook, Facebook. You make it so darn easy for me to slap up a photo or funny kid quip, and then a year from now I'll be sad I didn't preserve those memories here. I was looking for a conversation today and found myself scrolling through dozens of moments I'd shared there…instead of here.
Clearly I need to cultivate (re-cultivate) the habit of—at the very least—reposting those moments here every couple of weeks. For me, for my own future enjoyment. But also for the family, and for my bloggity friends who eschew Facebook. After all, this intense life-sharing I do started here, didn't it?
Okay so here's a WHOLE BUNCH OF STUFF from July.
Brave Writer Retreat — Photos and Links
Official recap post on Brave Writer Blog (featuring video of Julie Bogart & me hamming it up in a lip-synch performance of "Home" from The Wiz—one of my favorite musical theater songs OF ALL TIME)
Link to my own Retreat recap on Periscope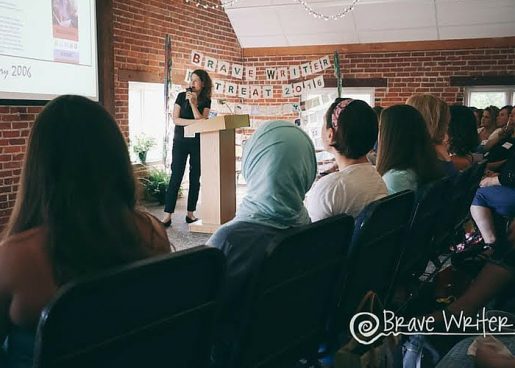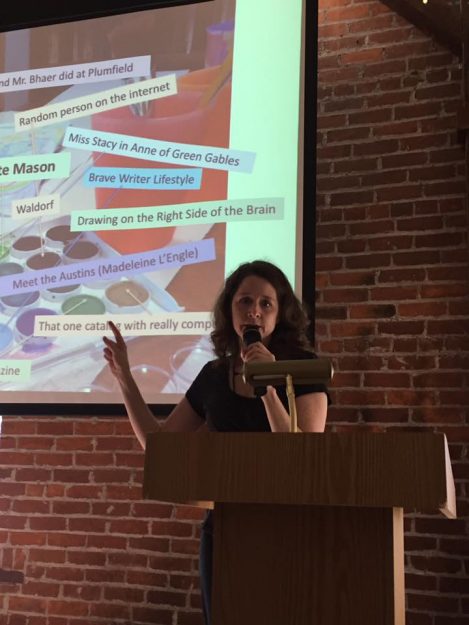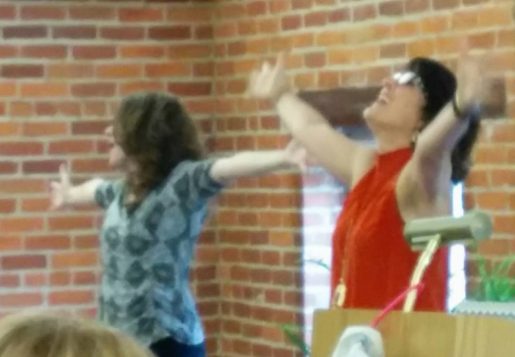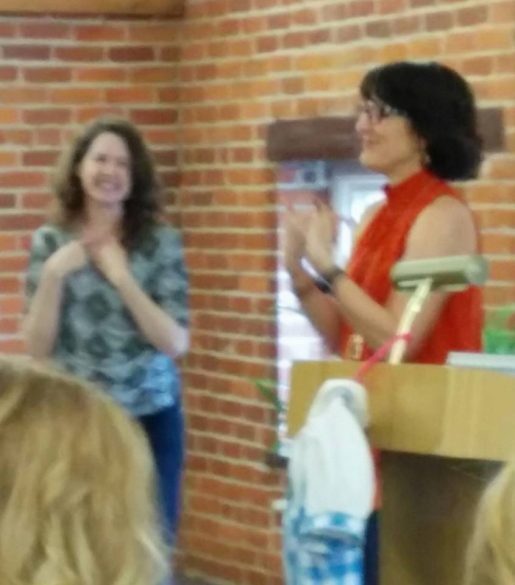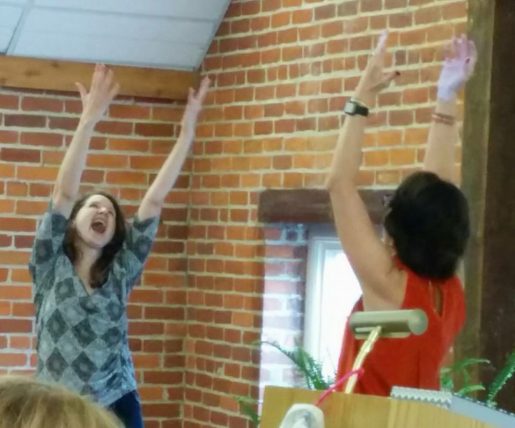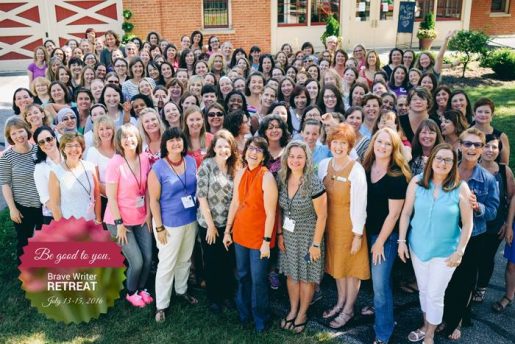 High School Reunion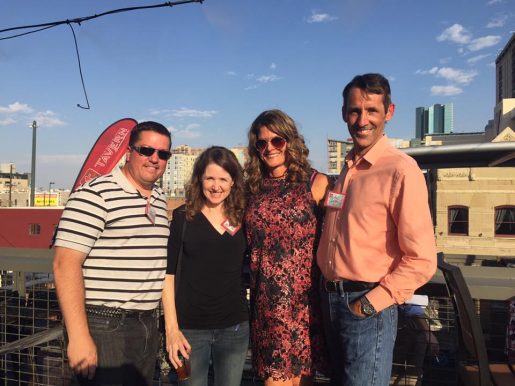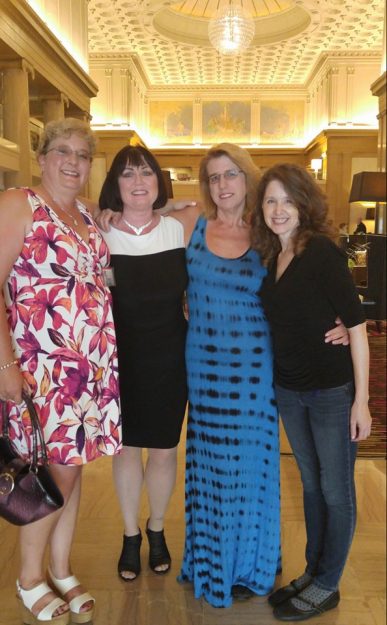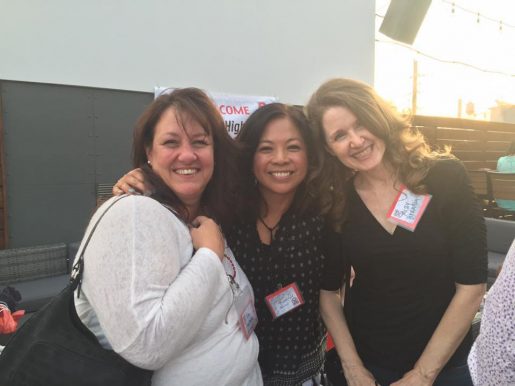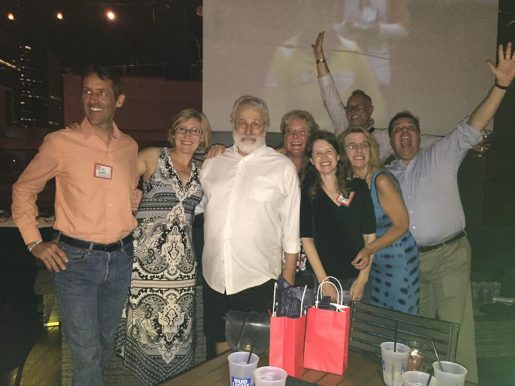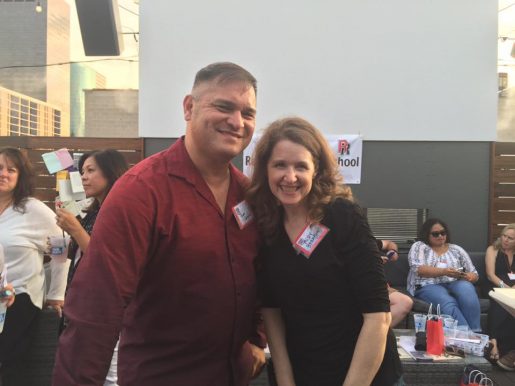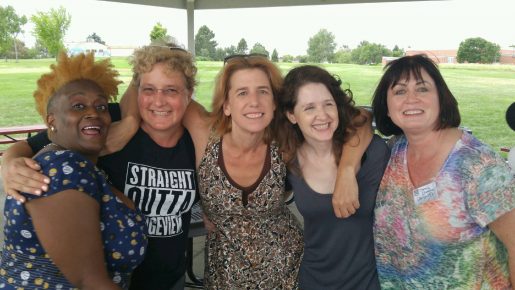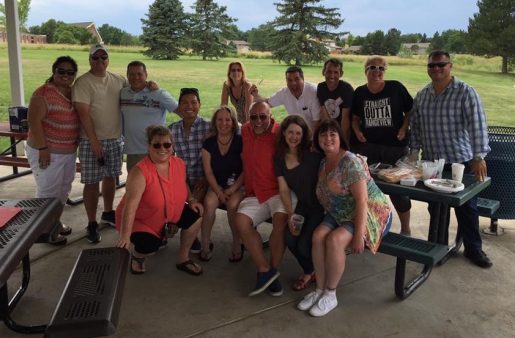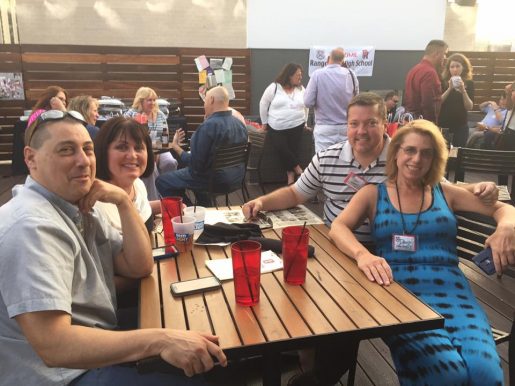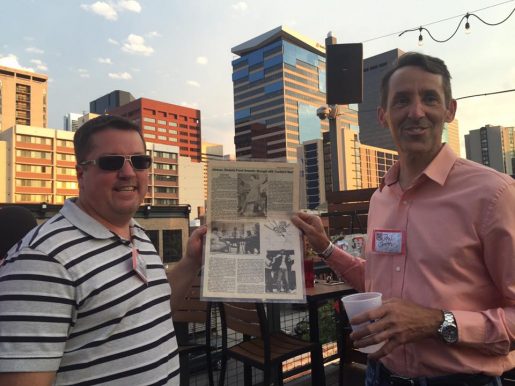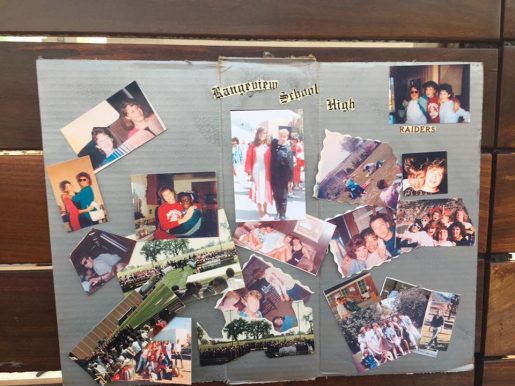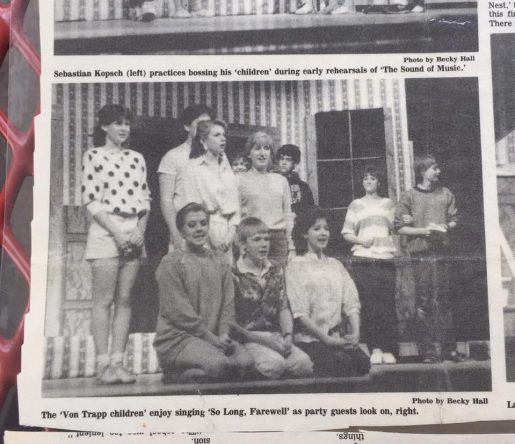 And other assorted things I posted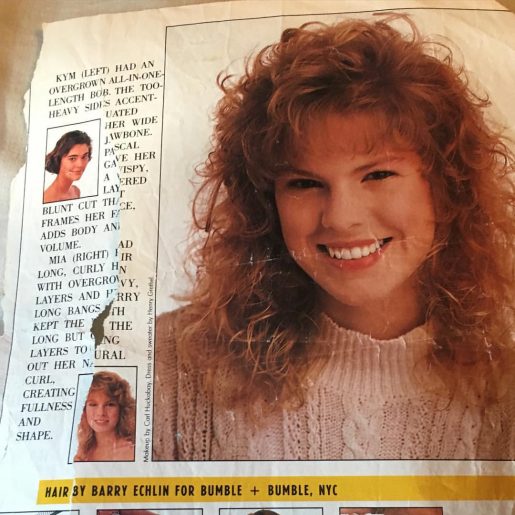 Found in my old room: this page from an issue of Young Miss magazine circa 1985 of the haircut I longed for in my post-Oliver (as in the musical, as in I'd Do Anything for this role including chop off all my hair) days. By the time that awful cut was grown out, this puffy 'do was no longer in style. Didn't stop me from sighing over the photo anyway.
#mistywatercoloretc
***
Attention Scott Peterson: Your 10yo daughter is listening to Wildfire. WHAT HAVE YOU WROUGHT?
***
Last month we learned that Wonderboy's cerebral palsy qualifies him for a lifetime family membership at the San Diego County YMCA through the Challenged Athletes Foundation. *Family* meaning every single one of us. When they handed me my membership card today with that little word "lifetime" at the bottom, I suddenly had something in my eye. A lot of happy somethings. Because "lifetime family membership" has many layers of meaning in this context.
***
SDCC recovery plan: Naruko sheet mask + @WestWingWeekly podcast.
***
Using my phone camera as a mirror just now & found myself attempting to expand my own face into close-up view. AS IN I SWIPED MY ACTUAL FACE
Aquarium Hijinks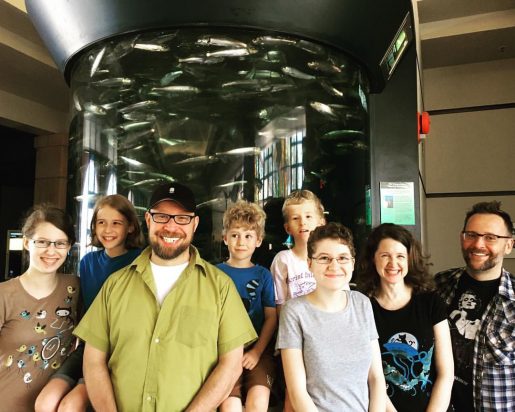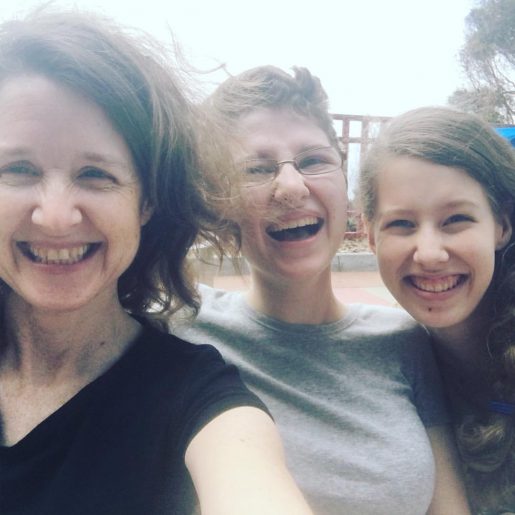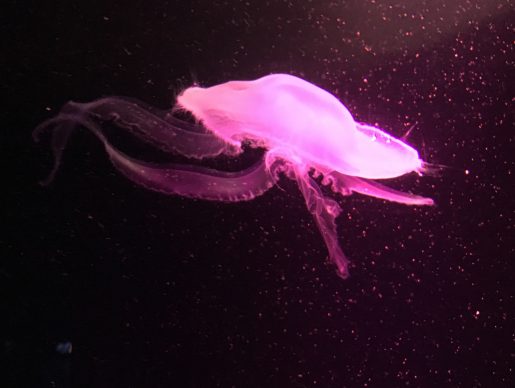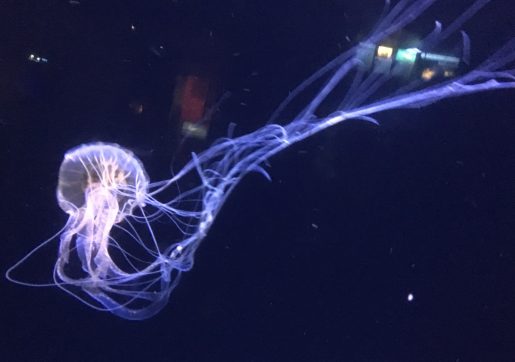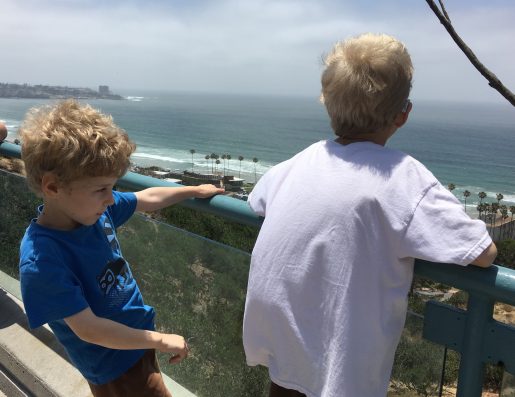 And last (but definitely not least), a poem by one of my poetry students:
Especially Pete!
Comments
Libby B says:

Especially Pete! 😀

Are you the leftmost standing Von Trapp child? Or the rightmost kneeling one? And is that Princess Diana on stage with you?

Melissa Wiley says:

Rightmost kneeling kid, aka Louisa "I flit, I float, I fleetly flee" Von Trapp. 🙂

LOL re Diana!!!

Penny says:

Once again I am astonished by the abundance of joy in your posts. It's truly lovely.

Emily says:

That slide of you at the retreat, with all those magical references in it, made me go, "hmm, I need to check out this retreat so I don't miss the next one." And then I see that this year's was in CINCINNATI–as in, two hours from my house. ARGH!!!!!!!! I could've been there!!!!!

Melissa Wiley says:

BUMMER!!! Would have loved to meet you! Next time!

(My only regret about that whole amazing trip was that I tried hard to rendezvous with BG reader and longtime online pal Monica, but the timing proved impossible to finagle. Another next time!)