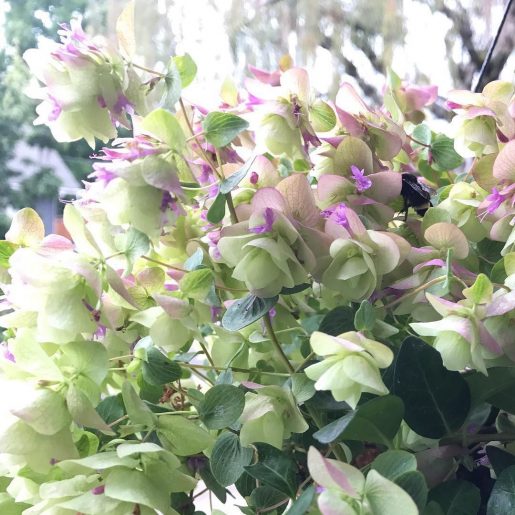 Today:
–I grieved and fumed over Charlottesville;
–We have been in Portland for a month;
–It rained for the first time since we arrived;
–My older girls went to Powell's (another first);
–I made final tweaks to the September Arrow on Esperanza Rising;
–I finished a chunk of work for one of my other jobs;
–We passed wild blackberries growing through the schoolyard fence on our walk;
–I did my weekly planning and paid bills;
–I watched bees tumbling in and out of oregano blossoms on the hanging basket I assembled; and
–I grieved and fumed over Charlottesville.
Comments
Penelope says:

A full day … the grieving & fuming, it's daily now, no? I pray and pray …

I spy the bumblebee in the flowers! 🙂

xox love and prayer, thinking of you lots

Penny says:

Grieving alongside you – while celebrating the everyday good in life alongside you as well.

An excellent post. Thank you.

xo

tee+d says:

What gorgeous flowers. Are you getting all the names down yet?

Blessed are those who mourn.