Cool news! Creativebug is free through September 16th. (Referral link.) I've shared a lot here over the years about how much the kids and I have enjoyed taking classes at Creativebug. Their drawing and painting classes have long been a staple of my Saturday-night art date with Rilla. The modest monthly subscription fee grants access to hundreds of classes in all sorts of creative pursuits: watercolors, line drawing, embroidery, sewing, knitting, crochet, cake design, on and on!
This Lisa Congdon class on Basic Line Drawing launched my personal sketchbook practice several years ago and changed my world. (I've since had the pleasure of getting to know Lisa in person, because she lives right here in Portland. She's a gem! As is her new book,  Find Your Artistic Voice.)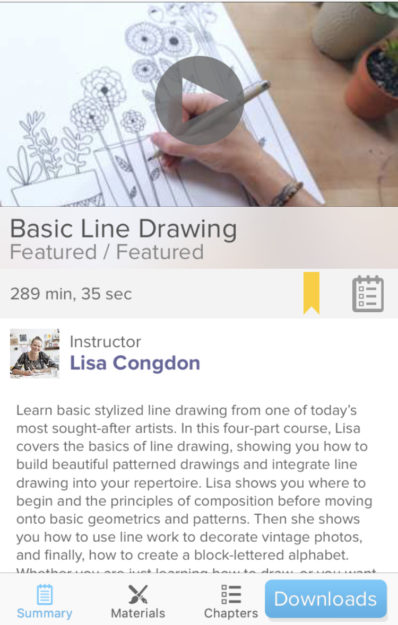 (Note: This is a screenshot, not an embedded video, in case any of you are trying to click on that arrow!)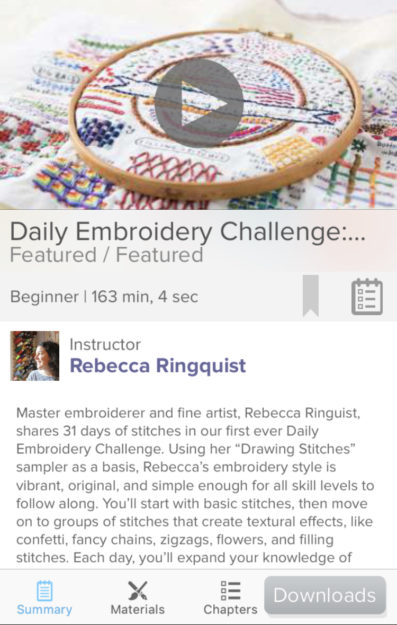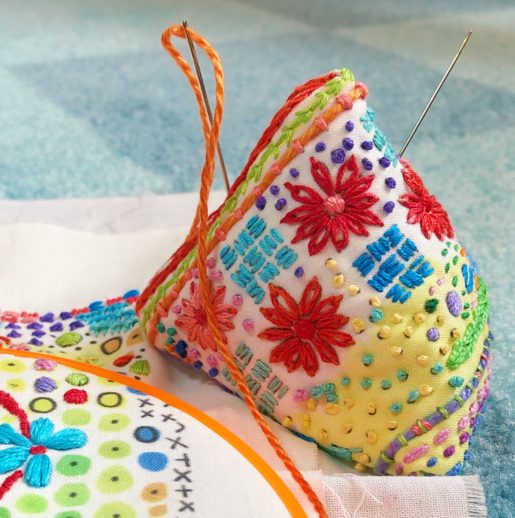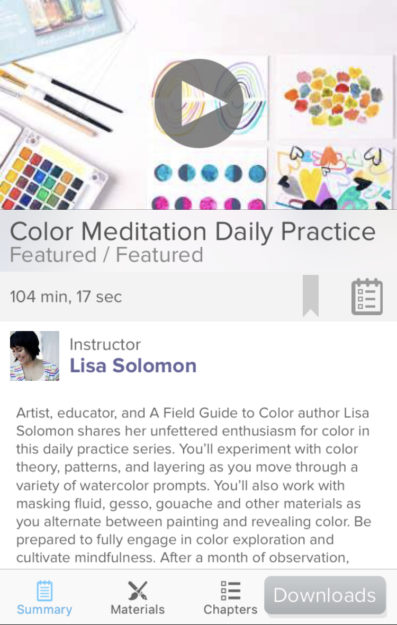 Here's a class Beanie took, to the delight of the whole family:
Making Hand Pies
.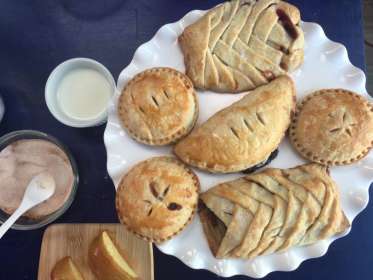 As you can see,
Creativebug
has added a whole lot of color (and flavor!) to our world.
By the way: this isn't a sponsored post; I'm just enthusiastic. It does contain affiliate links, which means I get a small referral fee if you decide to subscribe. But the impetus behind this post was a conversation with my friend Erica, who visited us from San Diego last weekend. I was enthusing about my embroidery obsession and next thing I knew, I had the laptop open and was showing Erica all the Creativebug classes I've taken. That reminded me I've been meaning to share our favorite classes here for ages. Then I got the alert that Creativebug is opening its doors to all classes for free this week and knew I'd better hop over here and share!