Welcome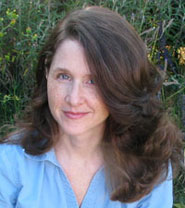 Melissa Wiley is the author of more than a dozen books for kids and teens, including The Prairie Thief, Inch and Roly Make a Wish, Fox and Crow Are Not Friends, and the Martha and Charlotte Little House books. Melissa has been blogging about her family's reading life at Here in the Bonny Glen since 2005. She is @melissawiley on Twitter and @bonnyglen on Instagram.
On the Blog
A quickie today: I've been getting lots of queries on Instagram about our puzzle boards as seen in the background of the pic,
a few posts back
, of Huck levitating off the sofa.
Continue Reading »
Ha, joke's on me: I carefully mapped out a new morning routine to allow myself a regular, daily (or near daily) blogging time, but here I sit and all the topics I thought I'd …
Continue Reading »