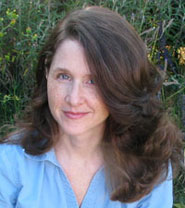 Melissa Wiley is the author of more than a dozen books for kids and teens, including The Prairie Thief, Inch and Roly Make a Wish, Fox and Crow Are Not Friends, and the Martha and Charlotte Little House books. She lives in San Diego with her husband and their six kids. Melissa has been blogging about her family's reading life at Here in the Bonny Glen since 2005. She is @melissawiley on Twitter and @bonnyglen on Instagram.

In my house this morning: a breadcrumb trail of Angry Birds playing cards leading from my bedroom, down the hall, through the kitchen, through the patio room, to the wide-open sliding door.
 
Me: "It's freezing …
Continue Reading »
Something there is that does love a wall,
That sends the gangly boy-limbs clambering up
And bids the mother not to fuss or call
Out words of caution, not to spoil the bliss
Of racing, arms outspread, along …
Continue Reading »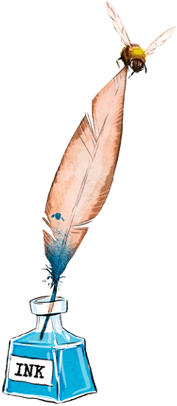 Visit my blog for weekly roundups of our recent reads!