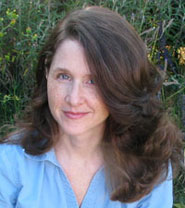 Melissa Wiley is the author of more than a dozen books for kids and teens, including The Prairie Thief, Inch and Roly Make a Wish, Fox and Crow Are Not Friends, and the Martha and Charlotte Little House books. She lives in San Diego with her husband and their six kids. Melissa has been blogging about her family's reading life at Here in the Bonny Glen since 2005. She is @melissawiley on Twitter and @bonnyglen on Instagram.

The Hemulen, moaning piteously, thrust his nose into the sand. "This has gone too far!" he said. "Why can't a poor innocent botanist live his life in peace and quiet?"
"Life is not peaceful," said …
Continue Reading »
1.
Huck, tearing down the hall: WHOOO, I'M ON AUTOPILOT!
Rilla, tenderly: Honey, I turned your autopilot off.
2.
S. got his new hearing aids—big excitement. His old pair were over five years old, and after a while the quality degrades. …
Continue Reading »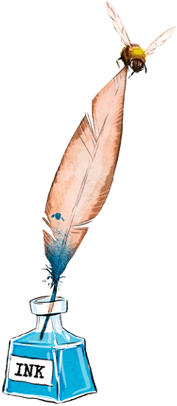 Visit my blog for weekly roundups of our recent reads!