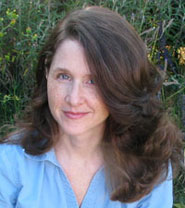 Melissa Wiley is the author of more than a dozen books for kids and teens, including The Prairie Thief, Inch and Roly Make a Wish, Fox and Crow Are Not Friends, and the Martha and Charlotte Little House books. She lives in San Diego with her husband and their six kids. Melissa blogs about her family's reading life at Here in the Bonny Glen and is a contributing writer for GeekMom. She is @melissawiley on Twitter.

No, it's not back in print—as I wrote that subject title I suddenly realized I might be setting some of you up for disappointment. But I hope you'll find this almost as good a …
Continue Reading »
Look for a cameo from two (not) best friends!
(Direct link to YouTube if the video doesn't display on your screen.)
Continue Reading »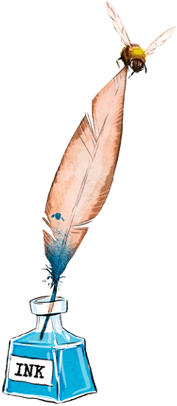 Thursday, December 5th: Quinn Cummings and I will be guests on the Reader's Advisory Twitter Chat tonight at 8pm Eastern! Look for #ReadAdv. Topic: homeschoolers in the library. What do you wish your librarian knew about homeschooling? What materials are on your wish list? Join us for the discussion!