August 11, 2011 @ 2:09 pm | Filed under:
Books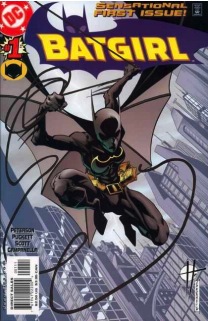 Scott has a guest post at DC Women Kicking Ass today, in which he shares a peek behind the scenes at the creation of the Cassandra Cain Batgirl during his DC editorial days…I just love it when he talks shop.
Comments
Eva says:

Oracle is a brilliant character and learning the background of that particular story was a treat. Thanks for the link.

I love hearing people talk shop, too, which makes me sorry all over again that we didn't have much time to talk at SDCC (my faulty scheduling skills are to blame). Next year for sure!